Our Location Our Team Our Services Our Pricing Gift Cards Contact us

---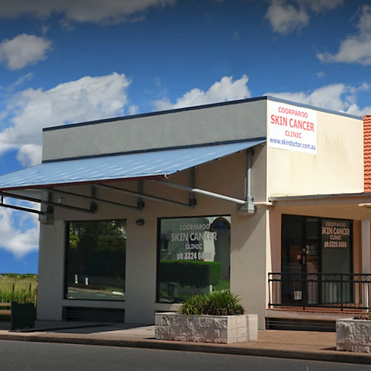 The Coorparoo Skin Cancer Centre is dedicated to the diagnosis, treatment, management and prevention of skin cancer and related skin conditions. Our facility practises exclusively in Skin Cancer Medicine and is staffed by an experienced team of doctors who have all obtained a Masters in Skin Cancer Medicine from The University of Queensland. With over 10 years full-time experience in this field, our doctors are expertly trained in dermoscopy and use state-of-the-art imaging systems for accurate diagnoses.
Ideally located 10 minutes from the Brisbane CBD, the Coorparoo Skin Cancer Centre provides vital skin cancer services that save lives. We give patients prompt and effective access to screening, diagnosis and treatment all under one roof. Patients face short waiting times thanks to our specially trained doctors and professional support team.
Envisioning a world where nobody dies from skin cancer, we strive every day to provide excellent service to our patients and, most importantly, utmost peace of mind. Queensland has the highest skin cancer rate in the world, and we are here to keep your skin healthy and safe.
The Coorparoo Skin Cancer Centre is part of the National Skin Cancer Centres. We place a strong emphasis on excellence in medical care, which is strengthened by our commitment to research and education.