Gently remove stubborn fat on the tummy, love handles, thighs, hips, double chin, and more, with minimal discomfort.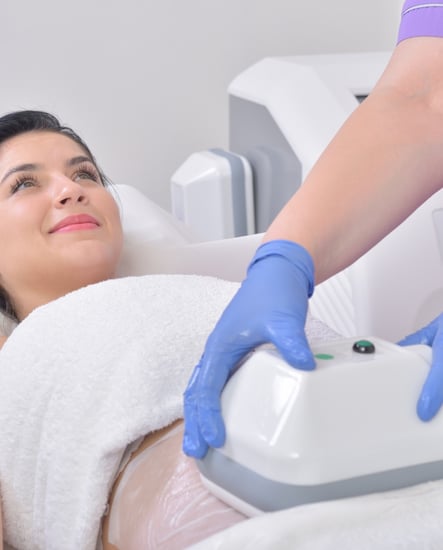 Contour your body without surgery
CoolSculpting, also called cryolipolysis or fat freezing, targets stubborn fat pockets that cannot be removed through regular diet and exercise, leaving you with a beautifully contoured body. It is a medical procedure that gently and effectively removes excess fat cells from underneath your skin, leaving the skin unaffected.

CoolSculpting is a non-surgical, non-invasive alternative to liposuction or surgery, requiring no downtime, and can reduce fat cells in a treatment area by up to 25 per cent! It is one of the only effective minimally-invasive therapies to treat a double chin.
The CoolSculpting treatment is currently only available at our centre in West Leederville, the Al Nour Skin Centre.

CoolSculpting is ideal for: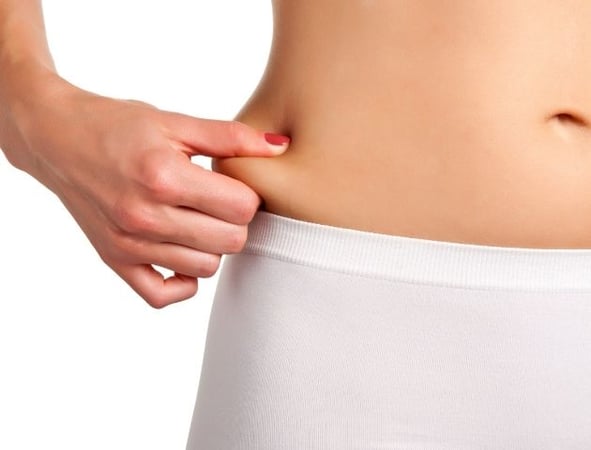 Benefits of CoolSculpting

Remove love handles and fat rolls
CoolSculpting safely and effectively removes stubborn areas of fat such as tummy rolls, love handles, thigh fat, mid-back fat and male breasts, contouring and slimming your body for a tighter, better-defined look.

A permanent solution for stubborn fat
As CoolSculpting entirely eliminates fat cells, you can enjoy permanent results in the treated areas when combined with a healthy diet and regular exercise.

Treat double chin
CoolSculpting is one of the only effective non-invasive therapies to remove a double chin and fat rolls in the neck, jaw and jowls.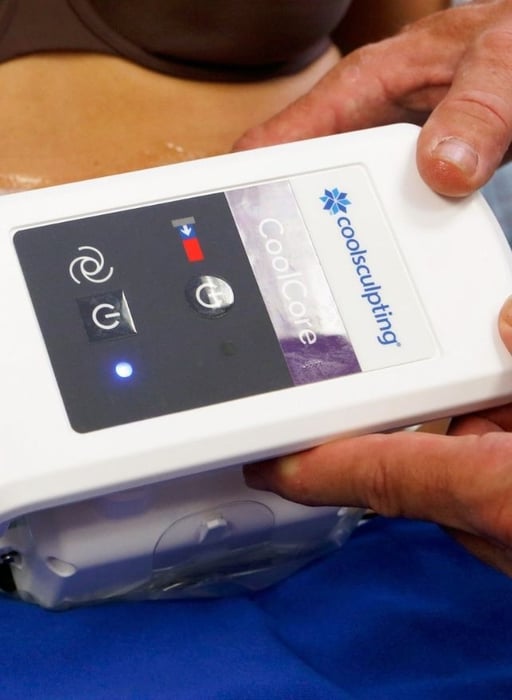 How does CoolSculpting work?
During the CoolSculpting procedure, a special tool is used to cool problem areas to freezing temperature. The fat cells are frozen and killed, and then naturally break down and are flushed out through your liver in the weeks following the treatment.

A roll of fat is placed between two cooling panels, creating a pulling sensation, for about one or two hours. Results may begin to show in as little as a few weeks, with most patients experiencing full results three months after their final treatment. Fat cells frozen by CoolSculpting never return.

Over a million treatments have been performed worldwide with amazing results. No anaesthesia is required as the treatment caused very minimal discomfort, and the potential side effects are very mild and highly unlikely. There are no incisions because it is a non-invasive procedure, and there is no scarring or recovery time.
Following pre- and post-treatment care guidelines will help optimise your results. Your clinician will walk you through any contraindications or side-effects that might impact you.
What you do after your treatment and how you take care of your skin is very important.
• Side effects are usually mild.
• May include pain or decreased sensation in the targeted area.
• Some people may feel faint, nauseated, or dizzy during the procedure.
• May develop a rash, swelling, or other discolouration afterward.
• In some cases, the procedure may result in irregular divots or ripples in the skin.
• CoolSculpting can provide unpredictable results.
The procedure may use a non-invasive vacuum applicator to draw in tissue or a non-invasive surface applicator to deliver controlled cooling at the surface of the skin. The procedure is for spot reduction of fat. It is not a weight-solution, and it does not replace traditional methods such as liposuction.
Someone who is overweight can expect to see less visible improvement than someone who has smaller fat deposits.
Clinical studies have shown that CoolSculpting procedure will naturally remove fat cells but, as with most procedures, visible results will vary from person to person.
From $599
Pricing upon consultation. Please enquire at your preferred clinic location for a customised quote tailored to your specific skin needs and goals.
We offer complimentary consultations, bundle savings, and AfterPay options for your convenience.
Frequently asked questions
What are the possible risks and side effects of CoolSculpting?

The potential side effects are very rare and may include pain, stinging, aching, bruising, redness and skin sensitivity at the treatment site which should resolve within a few days.
What should I be aware of before receiving treatment?

CoolSculpting is not suitable for everyone and does not replace a healthy diet and exercise. It should not be used as a primary weight loss technique, but rather as an adjunct to remove stubborn areas of fat. Your doctor will speak with you about your eligibility for this treatment.
Does CoolSculpting hurt?

Some patients experience a pulling or tugging sensation, but generally there is little discomfort experienced.
Is one session of CoolSculpting worth it?

You can see a reduction in fat on your stomach and chin in one session of CoolSculpting, but two sessions are ideal for more permanent results! Larger areas may take more sessions. CoolSculpting is the ideal fat-reduction treatment.
How long does CoolSculpting last?

The results of CoolSculpting fat freezing are permanent because existing fat cells can't grow back. However, you need to maintain your results with a good diet and exercise, or new fat will develop on your body.
Does CoolSculpting work for belly fat?

CoolSculpting is designed to treat areas of bulging fat, so it works great on belly fat, love handles, thighs, arms, and more.
Book an appointment for CoolSculpting at a clinic near you