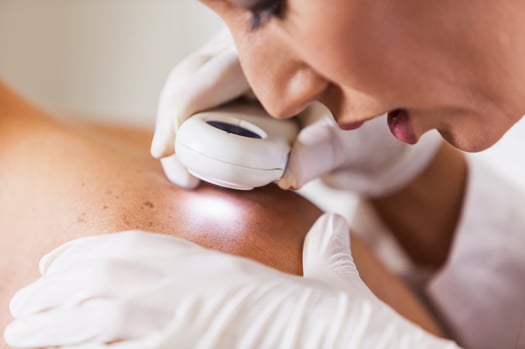 We offer on-site full-body skin cancer screenings, skin cancer education, and facial skin assessments at your workplace or community group.
On-site skin checks
Our certified Skin Cancer Doctors, Nurses and Dermoscopists are trained in dermoscopy and use advanced screening technology and a dermatoscope to confidently provide your staff, families or residents with on-site skin cancer screening.
In addition to a full-body skin cancer examination, these 20-minute appointments include comprehensive skin cancer and skin health education.
Education sessions
We regularly deliver education programs throughout the community to educate non-medical professionals, such as hairdressers and tattoo artists, on how to help detect skin cancer while working with their customers. Our mission is to save lives and we do this through regular community talks and information nights to promote the prevention and early detection of skin cancer.
Education sessions are free of charge, and we offer sunscreen samples, education materials and favour bags to all attendees. These sessions can be 45 or 60 minutes in length.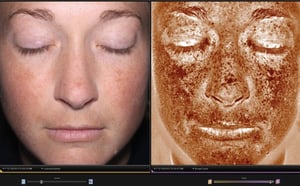 Reveal Imager photography (Facial Skin Assessments)
You can find out the true condition of your skin with a skin health assessment. We use Canfield's Reveal Imager to uncover hidden sun damage beneath the skin's surface, enabling you to be better informed about your overall skin health. Ten-minute consultations are available with a qualified Skin Cancer Nurse who will discuss patient history and skin type to determine your skin cancer risk. We will also provide skin cancer prevention education. Please note this assessment is not a full skin cancer check.