COSMELAN DEPIGMENTATION THERAPY
Control melasma and pigmentation, even out your complexion and reveal brighter skin.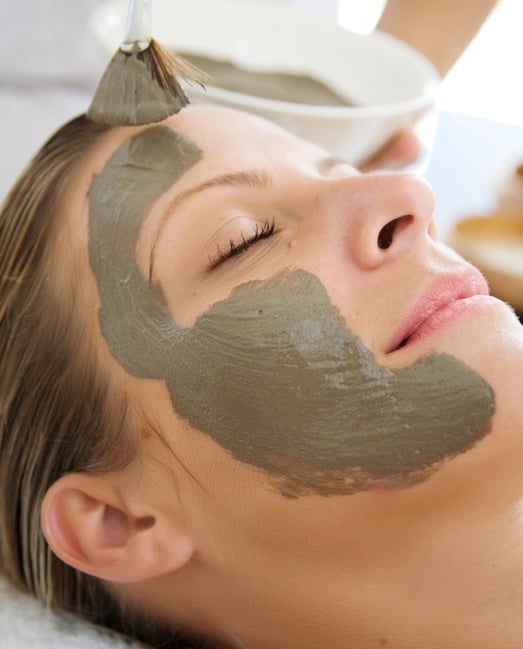 Reduce blemishes and restore radiant skin
Cosmelan depigmentation therapy effectively removes pigmentation from your skin, restores smoothness and leaves a radiant finish. It is one of the only effective melasma treatments.
Using high strength formulations applied in-centre, Cosmelan depigmentation therapy helps to draw unwanted pigment to the surface of your skin and shed it away, revealing a brighter and more even complexion. The treatment follows a multi-step approach including at-home skin preparations prior to the deep Cosmelan peel.
Treatment with the Cosmelan depigmentation peel includes:
Cosmelan mask + skincare kit
Brightening peel booster
30 min lactic peel
1 x LED post treatment
The Cosmelan depigmentation peel is ideal for:
Uneven skin tone and texture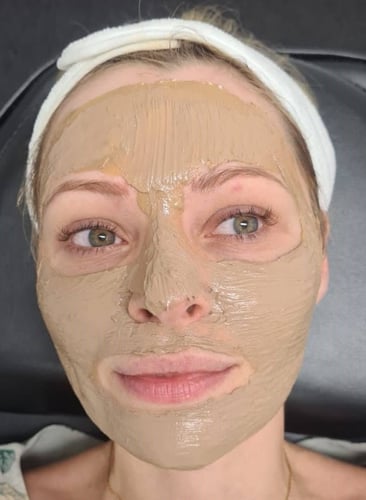 Benefits of Cosmelan depigmentation peel

Suitable for all skin types
Cosmelan depigmentation therapy is suitable for treating melasma, pigmentation and discolouration in all skin types, from fair to dark skin and everything in between.

Treats and prevents pigmentation
Cosmelan depigmentation therapy corrects and erases pigmentation problems while simultaneously keeping them under control and preventing future recurrence.

Safe, proven results
The Cosmelan peel is guaranteed to deliver results, with an excellent safety profile and skin tolerance. It is one of the only effective melasma treatments.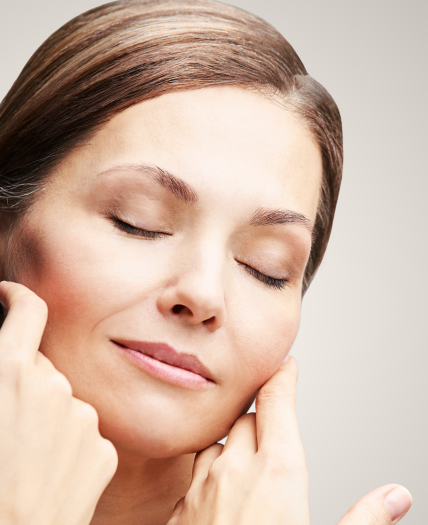 How does Cosmelan depigmentation therapy work?
During your skin consultation, the team will tailor a treatment plan for your individual needs and skin type. There are some at-home skin preparations required prior to the peel treatment. The Cosmelan treatment involves the application of a thick paste on your skin which is left in place for up to 12 hours. The application only takes about 15 minutes in-centre and then you can return home. Ongoing homecare treatment will be discussed at your consultation and continues for up to five months.
Downtime will vary depending on your treatment plan which will be provided to you at your consultation. Results will show within seven to 14 days and your skin will appear visibly brighter and glowing, with diminishing pigmentation. Wrinkles and fine lines may also be reduced for a more youthful appearance. The results of depigmentation therapy can be prolonged by carefully following the homecare routine.
Following pre- and post-treatment care guidelines will help optimise your results. Your clinician will walk you through any contraindications or side-effects that might impact you.
What you do after your treatment and how you take care of your skin is very important.
• Downtime following in-clinic depigmentation therapy can be quite extensive as a normal and expected part of the treatment. You are very likely to experience:

o Redness or tightness
o Mild discomfort
o Itchiness or tenderness
o Oedema
o Peeling for up to 10 days
o Stinging or burning
o Swelling or "plumpness"

• Your skin will be red, swollen and warm for the first three days post-treatment, and then peeling and dryness can be expected for up to 10 days.
• Sun exposure is to be avoided until your skin is completely healed, and you must protect your skin with SPF at all times.
• Scarring can be a rare side effect if the skin does not heal properly. It is very important that you don't pick at your face.
Following pre- and post-treatment care guidelines will help optimise your results. Your clinician will walk you through any contraindications or side-effects that might impact you.
Some patients are not suitable for depigmentation therapy. The treatment should be avoided if:
You have herpes, skin allergies or skin disease
You are being treated with vitamin A derivatives
You are pregnant or breastfeeding
You have certain bacterial, fungal or viral infections
You have hypersensitivity to light
You have a tendency to develop keloids or hypertrophic scarring
You are sunburnt or have open wounds
You have been treated with retinoids in the last six months
You are on a course of antibiotics or hydroquinone
You have certain autoimmune diseases or chronic imbalances affecting the skin
You are undergoing radiotherapy or have recently had dermatological surgery
You have a tattoo in the treatment area
From $1,295
Includes: Cosmelan mask + skincare kit, brightening peel booster, 30 min lactic peel & 1 X LED post treatment.
Pricing upon consultation. Please enquire at your preferred clinic location for a customised quote tailored to your specific skin needs and goals.
We offer complimentary consultations, bundle savings, and AfterPay options for your convenience.
Frequently asked questions
How effective is the Cosmelan peel?

Depigmentation therapy provides visible, long-term results. In 99% of cases, intensity of spot colour is reduced by 95%. In one study, Dermamelan and Cosmelan treatments were found to be 100% effective in all the treated cases, with visible results from the first week of treatment. There was a noted improvement in skin quality and a reduction of superficial wrinkles in 100% of patients and it was effective across all ethnic skin types.
How does Cosmelan differ from other depigmentation treatments?

Laser therapy and IPL are commonly used to combat pigmentation problems, but these are expensive and invasive treatments which don't always work for all skin types and may even cause hyperpigmentation. Topical alternatives like chemical peels can help ease pigmentation but often offer only a short-term solution to a long-term problem.

Depigmentation therapy with Cosmelan or Dermamelan is an effective, multi-step approach to treat skin pigmentation. It delivers fast, ongoing and pain-free results and also helps to prevent further pigmentation problems in the future.
Is the Cosmelan treatment painful?

Depigmentation therapy is not painful. The peel application is very quick and feels similar to a facial treatment – so there's nothing to worry about! You may have sensitive or reddened skin for two days following the treatment.
What does the Cosmelan homecare involve?

To achieve optimal results, an at-home skincare routine is required for up to five months. Our medical team will take you through the steps and you can learn more in the post-care guidelines above.
What does a Cosmelan peel do?

Cosmelan depigmentation therapy is an in-clinic peel treatment that removes unwanted pigment (colour) from the skin, like sun damage and skin discolouration.
How long does Cosmelan peel last?

If you maintain your results with proper skincare and sun protection, the effects of Cosmelan depigmentation can be permanent. However, it's important to remember that new pigmentation can develop on your skin from new sun and environmental damage.