Skin blemishes, such as moles, skin tags and mole-like growths can cause stress and lower your self-confidence. See the medical team for professional removal.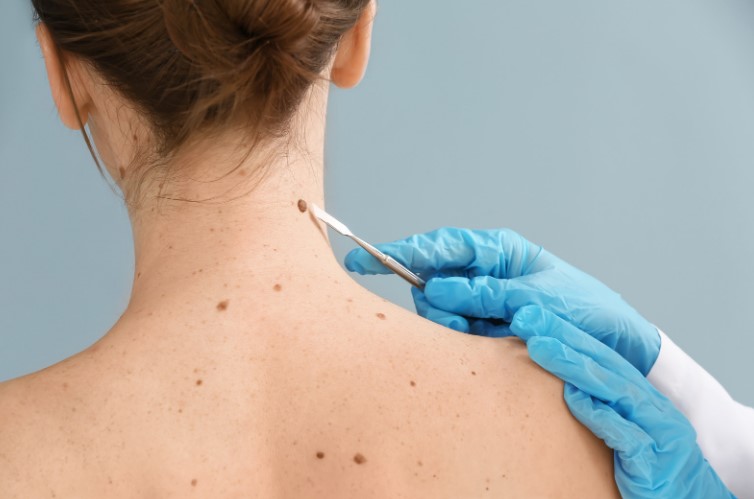 Gentle, safe and precise mole removal
Experienced doctors carry out detailed skin checks using a dermatoscope to properly determine if any raised blemishes, skin tags, or moles are cancerous prior to their removal.

The skin blemishes are then expertly removed. A variety of techniques are used by the team to remove unsightly blemishes and the results are immediate, while healing usually occurs within a few days providing excellent cosmetic results.

In safe hands
Surgical and non-surgical mole removal treatments are performed in our centres by an experienced team of doctors and nurses who deal with skin on a daily basis.

Fast and effective treatment
Whether it be surgical, or non surgical the process is quick and curable with one short procedure.

Continuing aftercare
Doctors are supported by a dedicated team of nurses who will look after you before, during and after your procedure, assisting in wound care, dressings, and any questions you may have.
Book an appointment for mole removal at a skin clinic near you
Pricing upon consultation. Please enquire at your preferred clinic location for a customised quote tailored to your specific skin needs and goals.
We offer complimentary consultations, bundle savings, and AfterPay options for your convenience.
Book an appointment for mole removal at a clinic near you