Treat yourself to a professional beauty treatment (or two) to enhance your natural beauty and look and feel your best.
Brow lamination, piercing, eyebrow tinting, lash lifts, and eyelash extensions are only available at the Tasmanian Skin Clinic.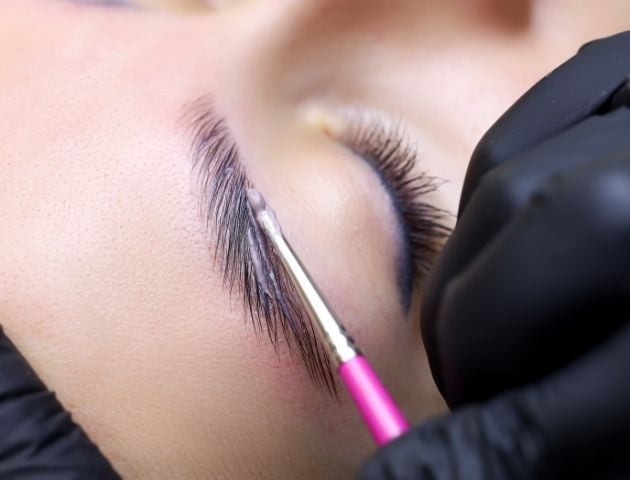 Brow lamination creates beautiful, full and fluffy eyebrows, redefining their shape for a bold or more subtle look. Brow lamination is the ideal treatment for unruly or untidy brows, helping to straighten and restore their natural shape in just minutes.
Brow lamination reshapes the arch of the brow to enhance your facial features and bring symmetry to your face. With results lasting up to six weeks, brow lamination uses your natural hair so you can achieve the exact thickness and colour you desire in just one visit.
Brow lamination is completely painless and ideal for those with both full or sparse brows.
Add some sparkle with high-quality piercing. Piercing is available on the ears, nose, eyebrows, lips, and body (please enquire).
Our hygienic piercing techniques provide safe and efficient piercing for all ages. We use both a cartridge gun and sterilised, single use needle piercing methods. Our professional team can help recommend the right procedure depending on the area of the body.
We can help optimise your experience to reduce swelling and pain, and find the right fit for jewellery. Our piercing service is hygienic, fast and convenient, delivered in a sterile medical environment by experienced professionals.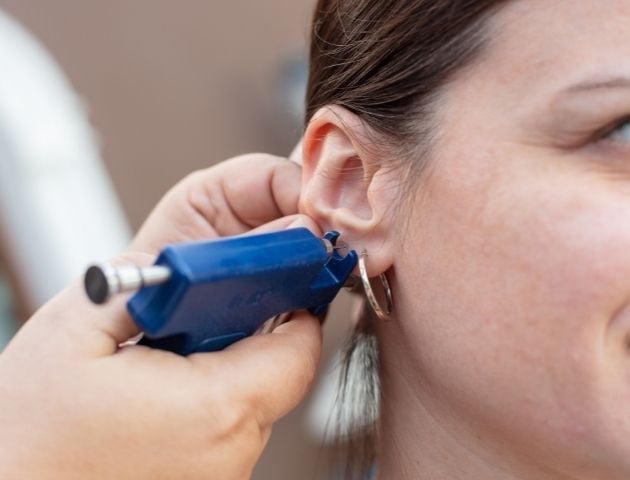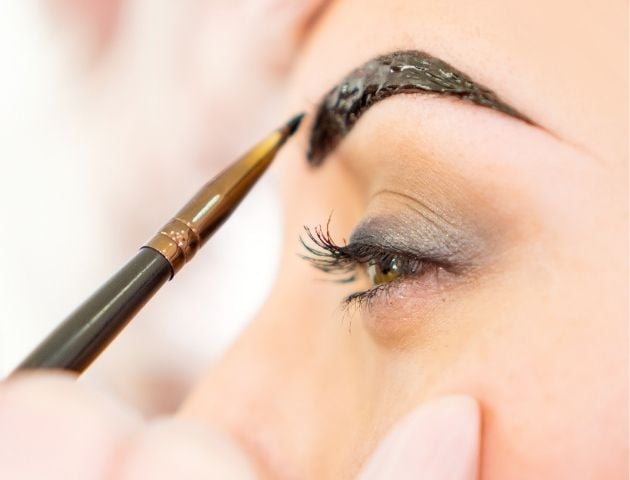 Give your eyebrows a fresh, bold look! Eyebrow tinting is a low-risk, low-cost treatment. A semi-permanent dye is applied to your brows to enhance their shape by darkening the fine surrounding hairs and increasing their width.
Achieve smooth and defined natural arches, even if you have sparse, thin or light-coloured brows. Results last three to eight weeks. Prolong your results by avoiding sun exposure, wearing sunscreen and using a gentle cleanser around your brows.
During the procedure, a barrier cream is applied around your eyebrows to prevent staining the skin, before the tint is applied to the brows and wiped off after just a few minutes.
Curl and lift your eyelashes for eyes that really stand out.
A lash lift is a 45 to 60-minute eyelash treatment that lifts your lashes for a nice curl and helps highlight your eyes.
A lash lift opens the eyes to give the appearance of longer, thicker and darker eyelashes. The procedure involves less maintenance than eyelash extensions and can help take a step out of your daily makeup routine – so you can put away the eyelash curler!
The procedure uses natural ingredients and is safe for use around the eye area. The effects last for about six to eight weeks, and can even be used on short lashes. There is virtually no aftercare.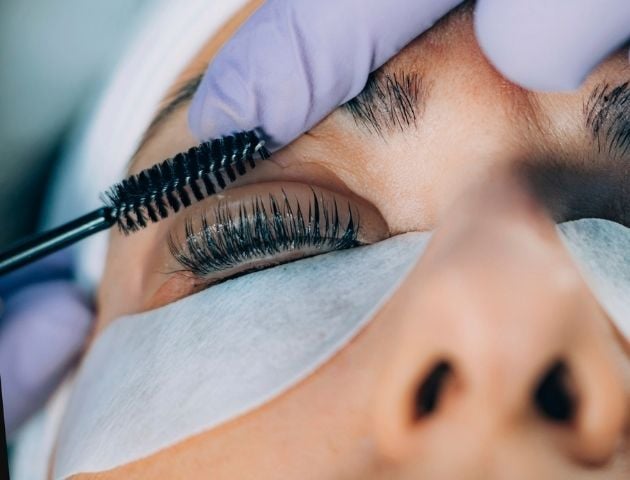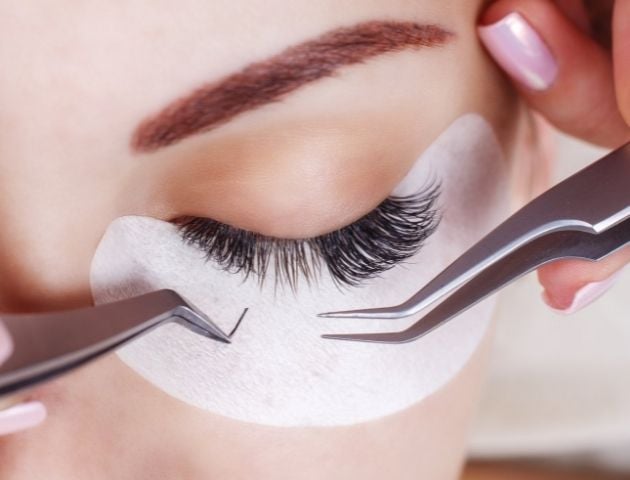 Eyelash extensions
Get long, full and natural-looking eyelashes without mascara or daily upkeep!
Eyelash extensions are artificial eyelashes applied to your own lashes. They create the illusion of longer, fuller lashes to define the eyes.
The procedure takes around an hour per eye or longer. A prior consultation is recommended to discuss the results you would like to achieve and the time needed for application. The type of lashes used, their length, and the thickness of your eyelashes can all be customised to suit you.
Extensions are made from synthetic, mink, fur fibres or natural hair. Eyelash extensions last from four to eight weeks, depending upon care. The extensions do not damage your natural lashes if done correctly.
Frequently asked questions
How do I look after my eyebrows after brow lamination?

Following a brow lamination treatment, be careful with your brows for the first 48 hours. During this period, avoid getting them wet, steam baths and saunas. Treat them as usual after this time and brush them into place every morning.
How can I make my eyelash extensions last longer?

Results from eyelash extensions can be prolonged by protecting your lashes from damage, avoiding touching them, using the right skincare products, and using quality adhesives and materials.
What technique is used for a lash lift?

A safe chemical process is used to break down the disulphide bonds of the hair to redirect and shape the lashes into a new lifted style.