COLLAGEN STIMULATING TREATMENT
Tighten, plump and rejuvenate skin with long-acting collagen stimulation injections.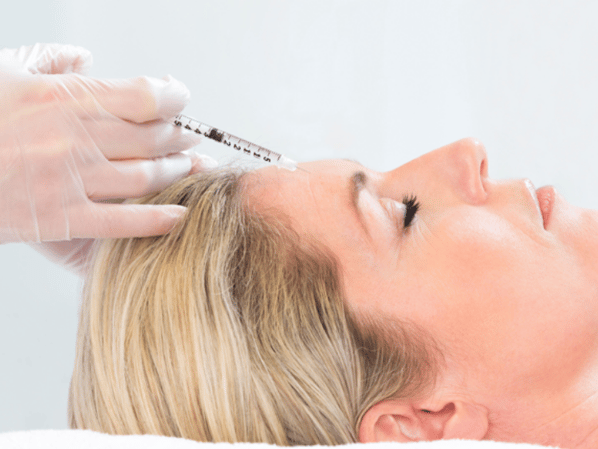 Activate the skin's natural regenerative process
Achieve tighter and plumper skin with results improving over several weeks.
Collagen stimulating injectables help to replenish lost facial collagen, which gives skin support and structure. These injectables subtly and gradually help to restore facial volume, erase deep folds in the face, and smooth out wrinkles and lines to achieve seamless, plump, and healthy-looking skin.
Collagen stimulating treatment is ideal to:
Stimulate collagen turnover, for tighter, plumper skin

Restore lost facial volume

Erase deep nasolabial folds

Smooth fine lines and wrinkles

Rejuvenate skin around the nose and cheeks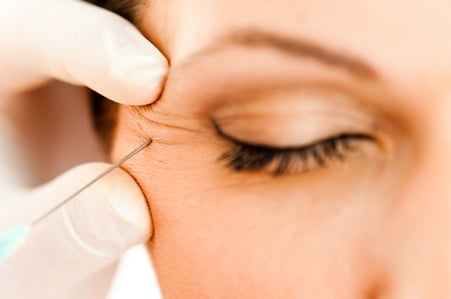 Benefits of collagen stimulating treatment for your skin

Results that get better and better
As the injections stimulate ongoing collagen turnover, your results continue to improve over several weeks, with effects visible for up to 2 years.

Brighter, healthier skin
Improved collagen in the skin results in smoother, plumper and brighter skin that appears healthier and more youthful, while subtly smoothing out signs of ageing.

Erase wrinkles & lines
Collagen stimulating treatment restores skin tightness and lessens the appearance of wrinkles, lines, and deep folds on the cheeks and around the nose.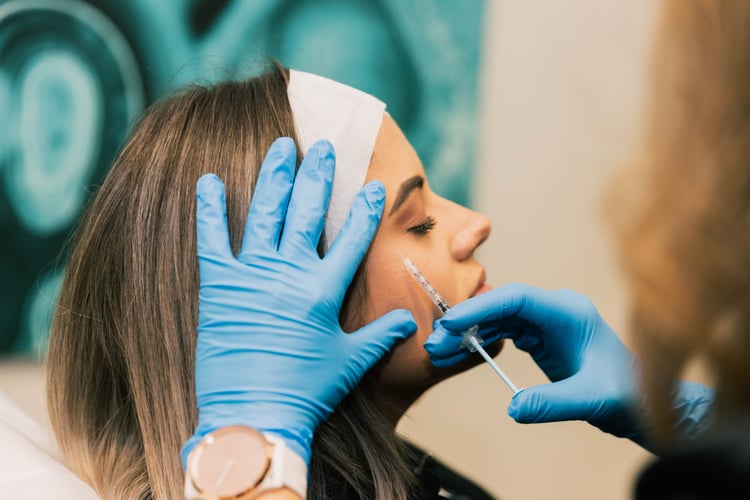 How does collagen stimulating treatment work?
Collagen production in the body decreases as you get older, resulting in wrinkles and lines on the skin. Collagen stimulating injectables involve using a fine needle to deliver multiple small injections of a product into the deep layer of skin, where it degrades and stimulates new collagen. This results in tighter and plumper skin with improved elasticity.
Collagen stimulating treatment involves up to 4 sessions, 3-4 weeks apart. Results improve over several weeks and are visible for up to 2 years.
Following pre and post-treatment care guidelines will help optimise your results. Our dermal clinicians will walk you through any contraindications or side-effects that might affect you.
Some patients are not suitable for collagen stimulating treatment. You should not get the treatment if you:
- Have severe allergies with a history of severe reactions (anaphylaxis) or multiple severe allergies.
- Are allergic to any ingredient in the treatment, including poly-L-lactic acid,
carboxymethylcellulose, or non-pyrogenic mannitol.
- Previously had or have risks factors for hypertrophic scarring or keloid formation.
The use of this treatment if you have skin sores, pimples, rashes, hives, cysts, or infections should be postponed until healing is complete. Use of collagen stimulating injections could delay healing or make your skin problems worse.
Tell your clinician if you are pregnant, planning to become pregnant, or breastfeeding; if you are taking any medications used to decrease the body's natural defense system (immunosuppressants); if you have a bleeding disorder or are taking any medication that can thin your blood or prolong bleeding, such as aspirin and warfarin; and if you have recently had skin therapies such as laser, peels or hair removal.
Avoid or minimise strenuous exercise and exposure to extensive sun, UV lamps, indoor tanning beds/booths, or extreme temperatures within the first 24 hours after treatment. Any of these may cause temporary redness, swelling, pain and/or itching at the injection site.
Mild temporary side effects will include swelling, redness, tenderness, and bruising, which disappear within 1-2 weeks.
Rarer side effects can include bleeding, numbness, tingling sensation, skin hardening, pain and itching, dry skin, lumps/bumps, herpes, headache, and congested nose.
Before and after results from HIFU skin tightening
Frequently asked questions
Who will deliver my collagen stimulating injections?

Collagen stimulating injections are strictly administered by our experienced team of dermal clinicians, including Aesthetic Doctors and degree-certified Aesthetic Nurses and Dermal Therapists. Our team hold certifications specifically focused in aesthetic medicine and are very experienced in delivering these treatments, with patient safety and expectations as our top priority. As your treatment is delivered in a medical facility, we can address any unlikely complications that may arise.
How soon will you see results from collagen stimulating injections?

Long lasting results will gradually develop over time and you will initially see effects after one month, which will continue to improve for up to nine months. Results last up to 2 years.
Are collagen stimulating injections painful?

Topical anaesthetic is used for your comfort, so there is little pain.
Are collagen stimulating injections better than fillers?

Collagen stimulating injections have an advantage over dermal fillers because they stimulate the turnover of collagen production within the skin, improving overall skin health and quality over time, instead of only adding volume like traditional fillers.