Deep-clean your pores, and cleanse, 'vacuum' and exfoliate your skin.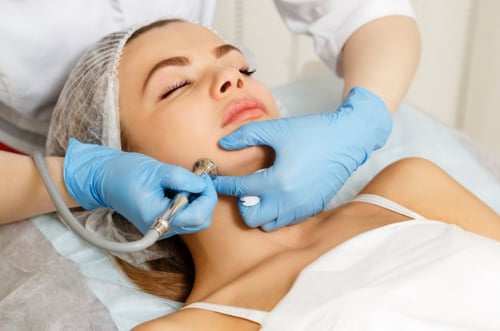 A deep spring-clean for your skin
Hydrabrasion is a type of microdermabrasion that uses both a dry and wet method to clean the skin. Diamonds deeply clean the pores while the skin's surface is simultaneously scrubbed and washed. This gentle treatment is relaxing, energising and very thorough, and delivers instantly noticeable results - and it doesn't hurt!
Hydrabrasion is the ideal treatment for:
Hyperpigmentation and dark spots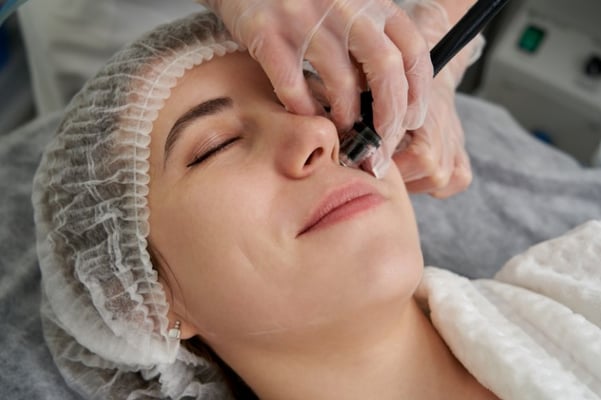 Benefits of hydrabrasion for your skin

Safe and suitable for all skin types and ages
Hydrabrasion treatment can be safely performed for anyone with almost any skin concerns for an instant glow-up.

Quick and relaxing, with instant results
The microdermabrasion + vacuum takes 20 minutes, with no downtime, and results are instantly noticeable.

Amplifies the effects of other treatments
Hydrabrasion enhances results of other treatments and can therefore be used as part of your overall treatment plan!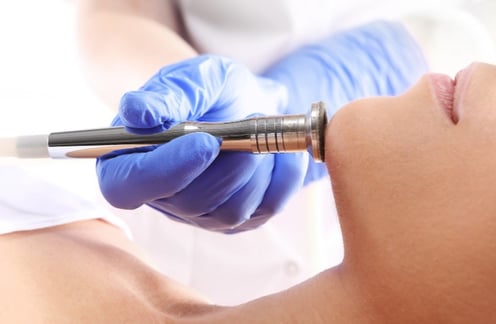 How does hydrabrasion work?
Your skin will be washed, and then a diamond tip connected to a gentle vacuum will be moved over it to decongest pores, remove dead skin, and get rid of build-up, leaving a perfectly cleansed and exfoliated surface.
Instantly noticeable results are visible after each treatment, with patients experiencing longer lasting results with only a short series of treatments.
Following pre and post-treatment care guidelines will help optimise your results. Our Skin Therapists will walk you through any contraindications or side-effects that might affect you.
Some patients are not suitable for HIFU Eclip Therapy. The treatment should be avoided if:
- You have aesthetic threads, implants or recent dermal fillers in the treatment area.
- You are pregnant.
- You have open wounds or lesions on the treatment area.
- You have cystic acne.
- You have a pacemaker or electronic device implants in the treatment area.
If you have a history of cold sores, preventative oral antiviral tablets are recommended before and after treatment.
HIFU is considered very safe if performed by a trained and qualified professional. Some side effects may include:
- Slight redness or swelling
- Light tingling sensation of the treated area
- Treated area may appear flushed/red
- Temporary numbness or bruising (rarely)
HIFU Eclip Therapy is usually well tolerated and you can resume your normal activities immediately after the treatment. A small amount of mineral make up is okay to apply. Avoid saunas, steam baths and exercise for 24 hours after treatment. Apply broad-spectrum sunscreen for a week after treatment.
Before and after results from hydrabrasion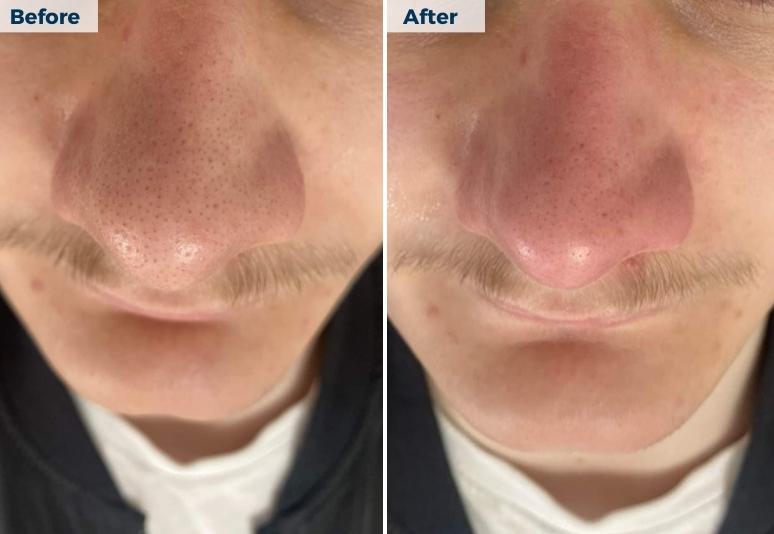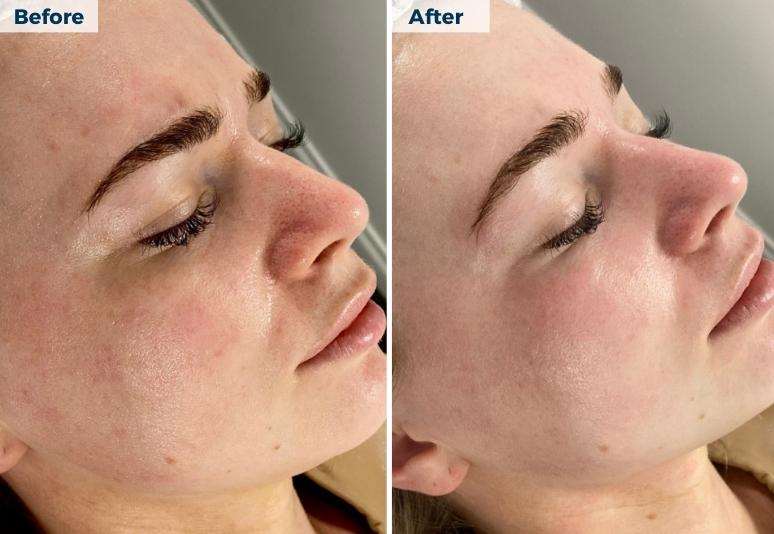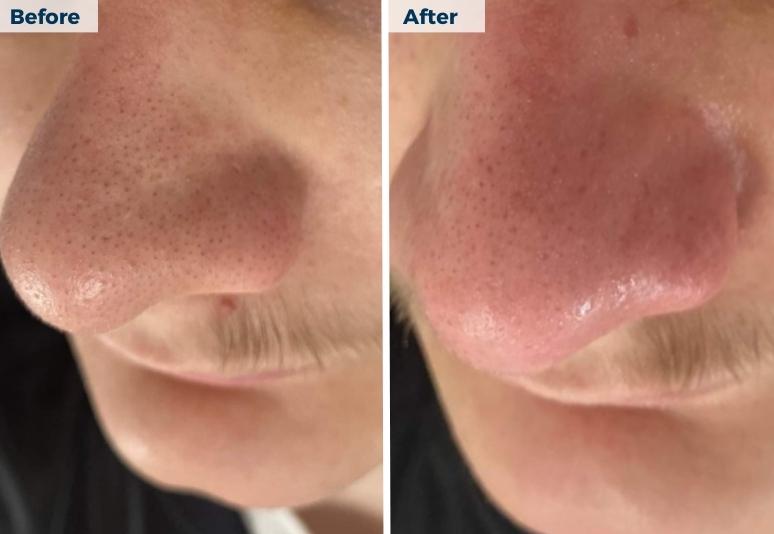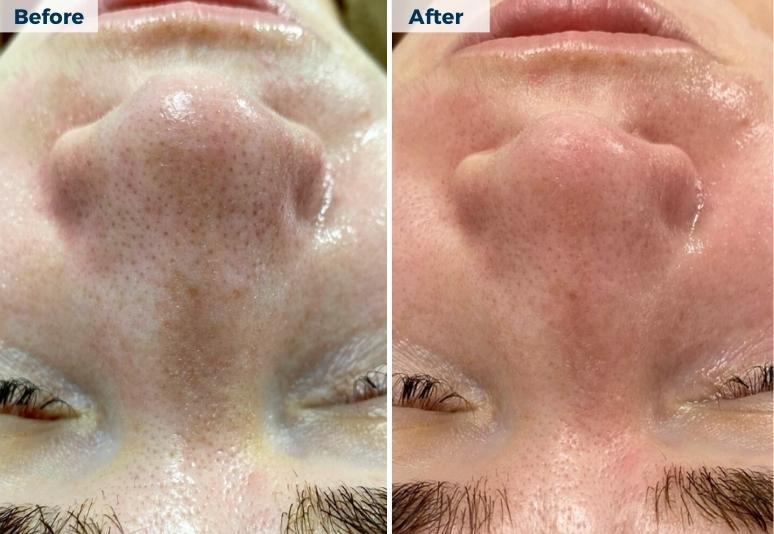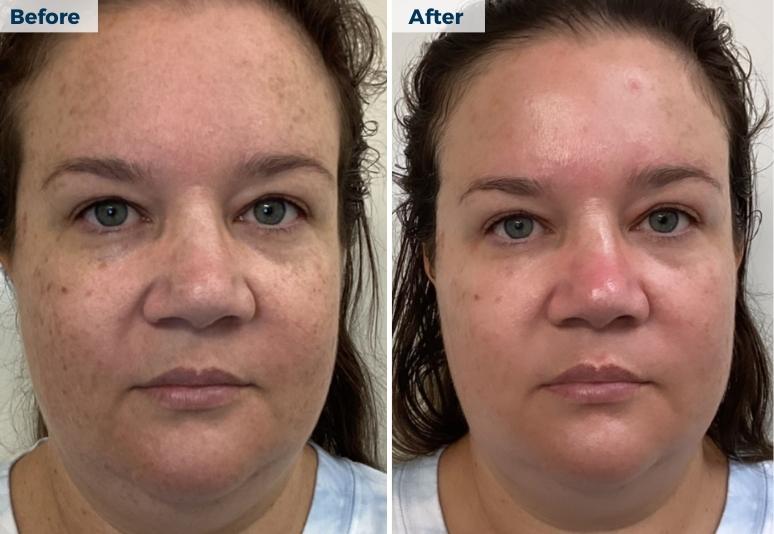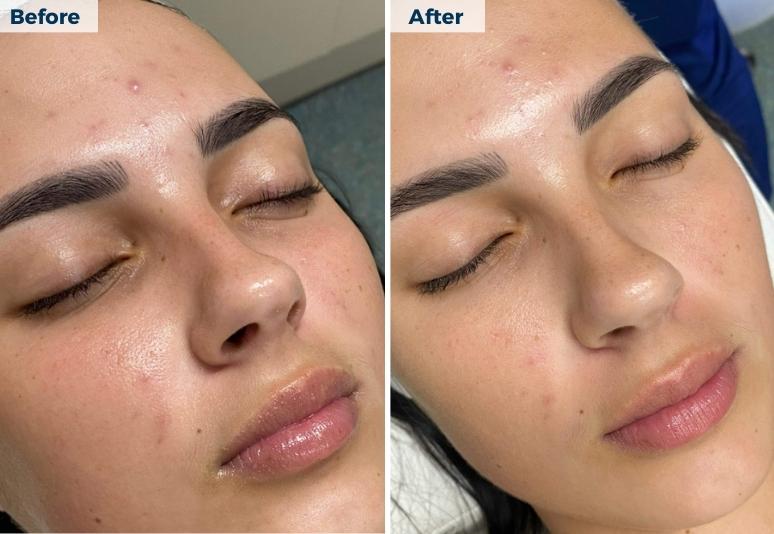 Frequently asked questions
Is there any discomfort involved with hydrabrasion?

As a non-invasive procedure, there is no pain associated with hydrabrasion, which has the appeal of a relaxing facial mixed with mild microdermabrasion. You might even fall asleep!
How often do I need hydrabrasion?

Depending on your skin concerns, you can modify the occurrence of your hydrabrasion treatments to as often or little as you wish. It is safe to repeat any time!
Why is hydrabrasion good for skin? What does hydrabrasion do?

By removing impurities, hydrabrasion offers a way to improve skin health and minimise the signs of ageing and other skin concerns.
Are there any side effects from hydrabrasion?

There are very few potential side effects from hydrabrasion as it is a gentle and non-invasive skin treatment. However, you may experience mild redness and itching. Active rashes or sunburns may become inflamed and skin infections can worsen.
How long do hydrabrasion results last?

Hydrabrasion results last up to six weeks!
Is a hydrabrasion better than regular microdermabrasion?

Hydrabrasion is different to a regular microdermabrasion treatment because it performs a spring clean on your skin to improve its overall health. Combining elements of traditional microdermabrasion with a wet facial, this non-invasive treatment achieves instant results. The process involves using a special diamond tip that gently vacuums impurities from your skin, clearing congested pores to attain a perfectly cleansed and exfoliated surface.