Achieve an airbrush effect with micro-injectables for brighter, more hydrated skin.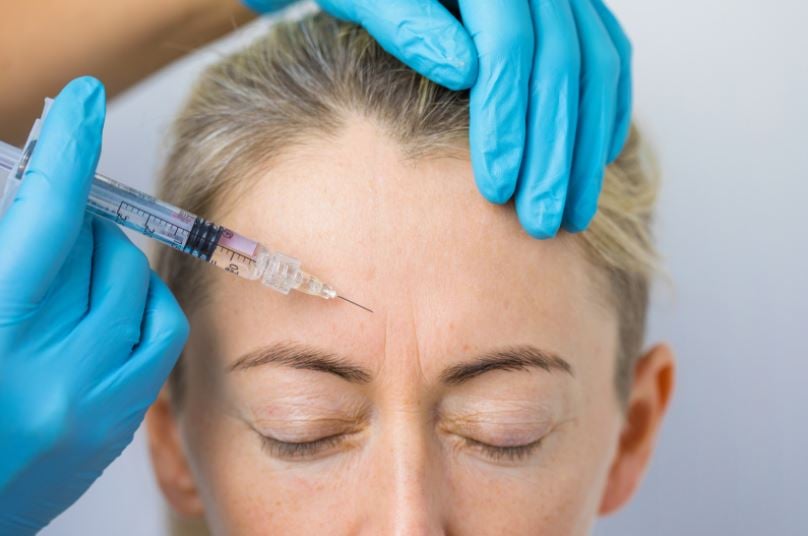 Superficial dermal fillers for skin hydration and glow
Skin Booster (also known as micro-filler) hydrates and smooths the skin with deeper injections of hyaluronic acid, hydrating from the inside out to reverse the ageing process and result in plumper, brighter and younger looking skin.
In young skin, Skin Booster can give an airbrushed or filtered appearance. In older skin, Skin Booster can reduce the appearance of skin laxity and crepe-like skin.
Skin Booster micro-filler is ideal to:
Hydrate large treatment areas on the face, neck, and hands

Enhance production of collagen and elastin

Achieve healthier, brighter, and plumper skin

Enhance results of other treatments such as dermal fillers, RF skin needling, laser, and more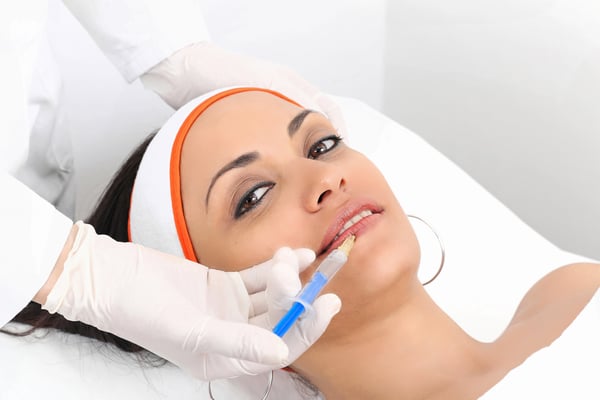 Benefits of Skin Booster micro-injectables

Smooth results
Skin Booster micro-fillers achieve a very smooth result, leaving your skin radiant and glowing.

Firmer & more youthful skin
The micro-injectables promote collagen and elastin turnover, resulting in firm, plump and more youthful-looking skin.

Suitable for most skin types
A very flexible and gentle treatment suitable for most patients, with less downtime than traditional dermal fillers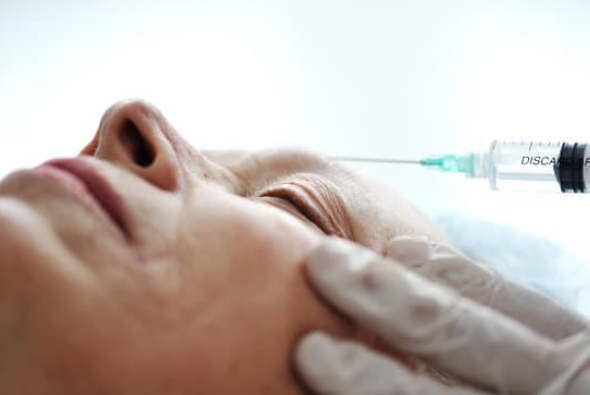 How do Skin Boosters work?
Skin Boosters are micro-injections of dermal fillers. Unlike traditional dermal fillers, they aren't injected under the skin, so they don't add volume or change face shape. Instead, the fillers are injected into the skin superficially to restore and improve its quality.
Skin Boosters are applied with a mesotherapy gun, which safely delivers the required amount of dermal filler to a shallow depth.
Topical numbing cream can be used to ensure your treatment is a comfortable experience.
Following pre and post-treatment care guidelines will help optimise your results. Our dermal clinicians will walk you through any contraindications or side-effects that might affect you.
It is important that your skin is clear of rashes, infections or cold sores prior to your micro-filler treatment. If you are prone to cold sore outbreaks it is advisable that you mention this to the clinician at the time of your initial consult and commence a course of anti-viral medication a week prior to your appointment and for a week afterwards.
If you are taking any medications or supplements that promote bruising (and are not medically necessary), stop them at least two weeks prior to your appointment. Do not stop any medications without consulting your GP first.
What you do after your treatment and how you take care of your skin is very important.
- Don't touch the injected sites.
- Avoid strenuous activity, saunas and humid environments for 24 hours.
- Avoid rubbing and massaging the treated area for four hours.
- Do not get facials, chemical peels and microdermabrasion for 24 hours.
- Use topical arnica and yellow or green concealers to treat and cover up bruises.
Before and after results from HIFU skin tightening
Frequently asked questions
What are the side effects of micro-fillers?

It is not uncommon to have bruising at injection sites for up to a week following treatment with fillers. This can be alleviated using ice packs and topical arnica in the post-injection period. We advise all our patients to undergo 20 minutes of red light treatment (available at our centre) immediately afterwards, which helps decrease the bruising and promotes collagen remodelling.

A temporary sensational swelling can last anywhere between 12 hours to three days post-filler treatment. Most people return to work and their normal routine the next morning after treatment. It is our practice to review our patients at two weeks post-treatment for further product placement if desired. A reversal agent can be used to alleviate swelling.
What type of fillers are used?

Most filling material is now sourced from naturally occurring substances found in the human body. They are classified as temporary, semi-permanent or permanent.

Our micro-filler products are from reputable companies based in Australia, FDA approved, used extensively in Europe and the USA, and incorporate either hyaluronic acid or calcium hydroxyapatite.

The choice of filler depends on the area to be treated and the characteristics individual to each patient's face. We advise a step by step, minimalistic, gradual approach to achieve subtle and beautiful results over time.
Who will perform my micro-fillers procedure?

Injectables are strictly delivered by our experienced team of dermal clinicians, including Aesthetic Doctors and degree-certified Aesthetic Nurses and Dermal Therapists. Our team hold certifications specifically focused in aesthetic medicine and are very experienced in delivering these treatments, with patient safety and expectations as our top priority. As your treatment is delivered in a medical facility, we can address any unlikely complications that may arise.
How are micro-fillers different from dermal fillers?

While traditional dermal fillers are injected under the skin to add volume and smooth our lines and wrinkles, micro-fillers are injected only superficially into the skin to promote collagen production and hydration, focusing on achieving brighter and healthier skin rather than reshaping the face.