BIO-REMODELLING TREATMENT
Slow-release hyaluronic acid to smooth wrinkles & lines, treat volume loss & sagging, and improve skin tone & hydration.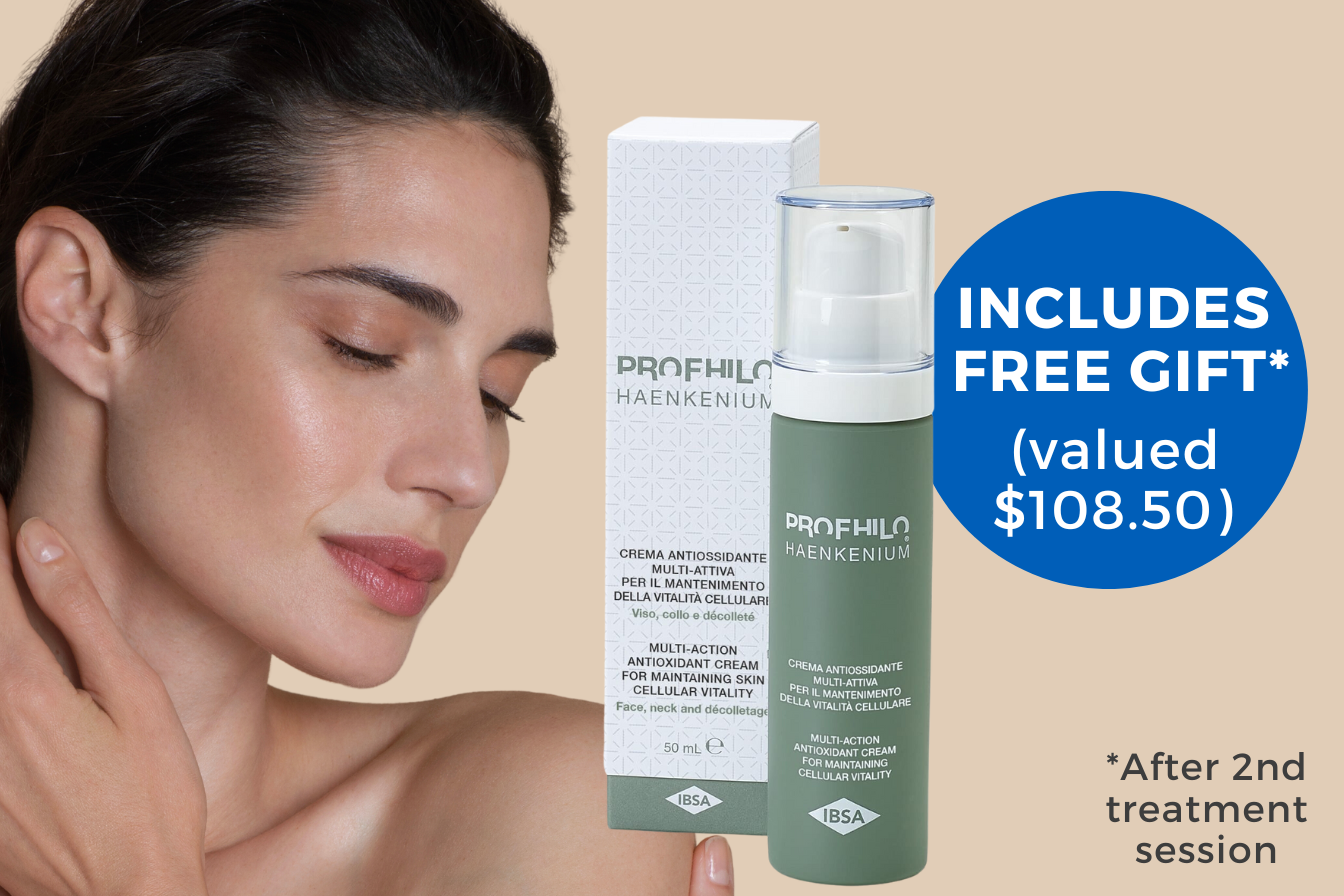 Hydrate, plump, and tighten skin
Skin bio-remodelling is an injectable treatment containing one of the highest concentrations of hyaluronic acid available, specially tailored for people experiencing skin sagging or volume loss. Bio-remodelling injections not only plump and fill wrinkles but also provide a slow-release of hyaluronic acid to stimulate collagen and elastin production, which improves skin tone and hydration, resulting in healthier, rejuvenated appearance.
Bio-remodelling is ideal to:
Fill wrinkles & fine lines

Improve skin tone, texture, hydration & radiance

Increase firmness & elasticity

Rejuvenate the face, neck, décolletage, arms, knees & hands
Stimulate production of collagen & elastin

Improve skin hydration & quality

Promote healthier & softer-looking skin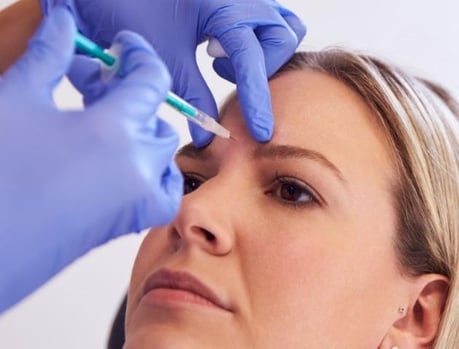 Benefits of bio-remodelling injections

Skin rejuvenation that
keeps on giving
Bio-remodelling injections don't just plump out wrinkles and lines. The slow-release mechanism means you can enjoy the long-term effects of collagen stimulation for months after treatment.

Tone & hydrate for
radiant-looking skin
Stimulate the production of collagen and elastin to erase fine lines, improve your skin tone and hydration, and enjoy softer looking skin - for long-term skin quality and health.

Firmer, tighter skin
The concentration of hyaluronic acid helps to tighten and firm-up collagen fibres for total skin rejuvenation, ideal for reversing volume loss and sagging, plumping out lines and wrinkles, and achieving a more youthful appearance.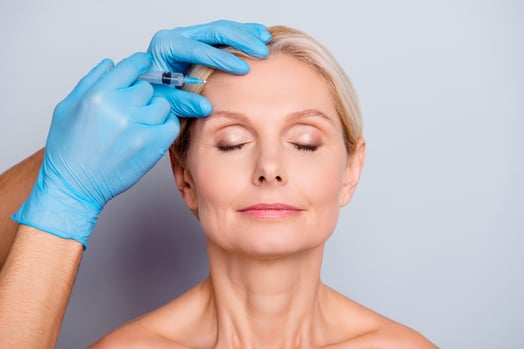 How do bio-remodelling injections work?
The slow-release hyaluronic acid used in bio-remodelling injections helps to provide long-term moisturisation to your skin, leaving skin firm and bright within 3-5 days after treatment. Over several weeks, the production of collagen and elastin (two fibres that give skin its plump and youthful look) is sped up, which erases signs of lines and wrinkles while also lifting, tightening and volumising the skin. These effects culminate and peak around two months after your bio-remodelling treatment.
What does the bio-remodelling treatment involve?
In two treatments spaced one month apart, the high concentration of hyaluronic acid is injected just below the skin's surface, similar to anti-wrinkle injections or dermal filler treatments. There is little to no risk of visible lumps and bumps being left behind, and since the solution is absorbed within a 2cm radius of the injection site, you typically need fewer injection points than with other cosmetic injectables.
You will quickly notice intense hydration and a glowing complexion, with smoother and tighter skin within a few days of your second treatment. Courses of two treatments can be repeated every six months as needed to maintain the results.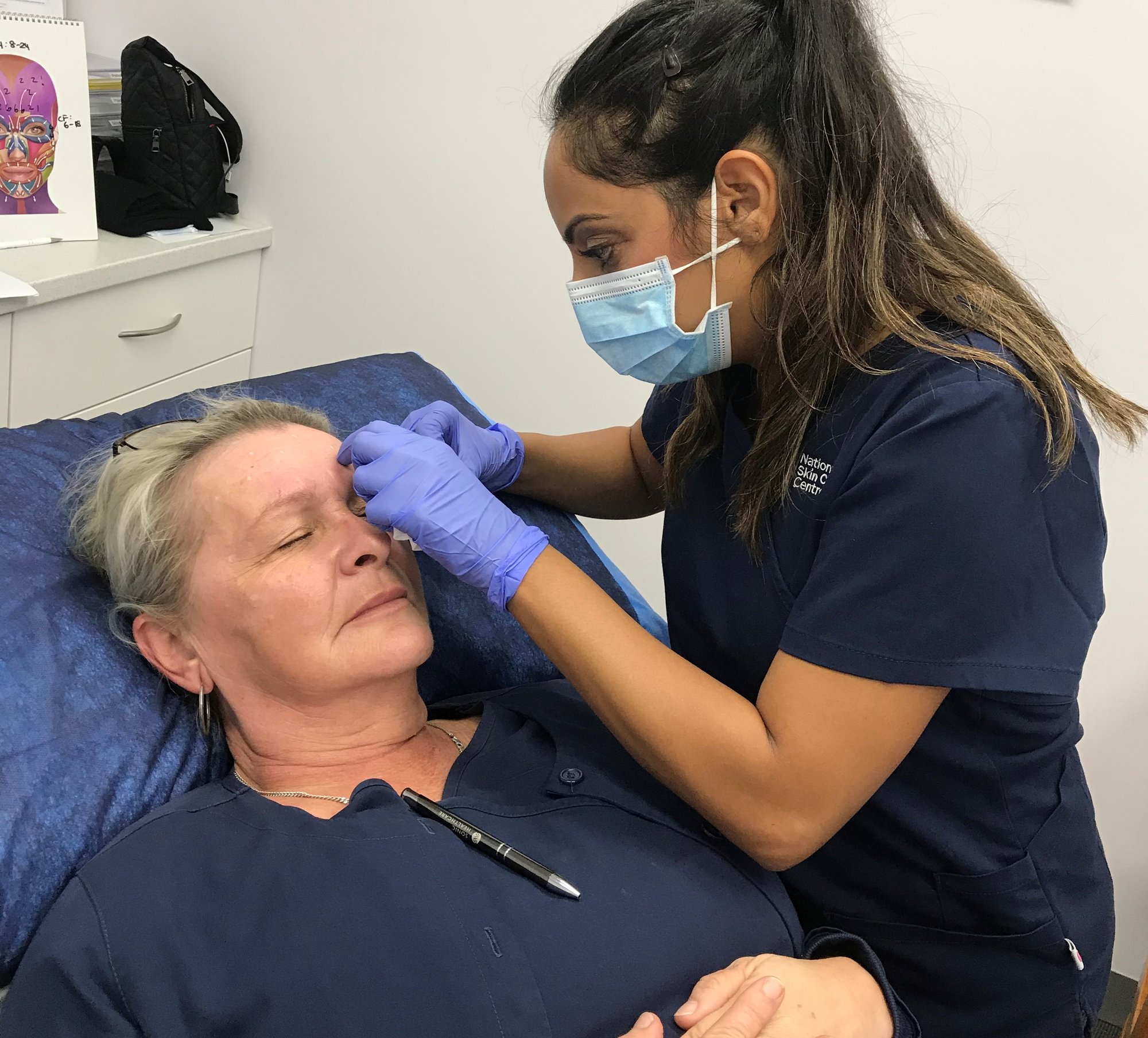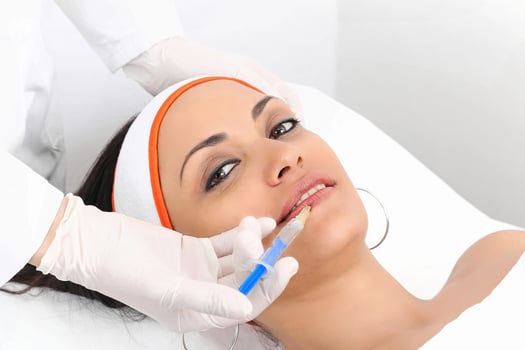 What is the difference between bio-remodelling injections and dermal fillers or anti-wrinkle injections?
Like dermal fillers and anti-wrinkle injections, bio-remodelling injectables are injected into the skin to achieve rejuvenation. However, bio-remodelling injections target areas of lax or sagging skin to reverse volume loss and rejuvenate the skin while also increasing collagen and elastin in the treated area.
The results of bio-remodelling injections continue to improve over several months due to the slow-release mechanism, making bio-remodelling injectables the ideal addition to your injectables treatment plan.
Before getting bio-remodelling injections, make sure you inform your doctor:
If you are pregnant or plan to become pregnant, or if you are breastfeeding.
If you are taking any medications, especially antibiotic by injection, muscle relaxants, allergy or cold medicine, or sleep medicine.
If you have had any problems with similar injections in the past.
If you suffer from any type of bleeding disorders (haemorrhagic problems) or if you are taking substances that prevent blood from clotting (anti-coagulant medication).
If you suffer from any disease that disturbs the interaction between the nerves and the skeletal muscles (peripheral neuromuscular dysfunction).
If you have kidney, liver, or heart problems, breathing difficulties, or eye disorders.
If you suffer from a pronounced muscular weakness or decreased muscle volume in the muscle where you will receive the injection.
If you have any swallowing difficulties.
If you are due to have surgery or have had previous facial surgery.
What you do after your treatment and how you take care of your skin is very important.
Don't touch the injected sites.
Avoid strenuous activity, saunas and humid environments for 24 hours.
Avoid rubbing and massaging the treated area for four hours to avoid spreading the hyaluronic acid to other areas.
Do not get facials, chemical peels and microdermabrasion for 24 hours.
Use topical arnica and yellow or green concealers to treat and cover up any bruises.
Before and after results from anti-wrinkle injections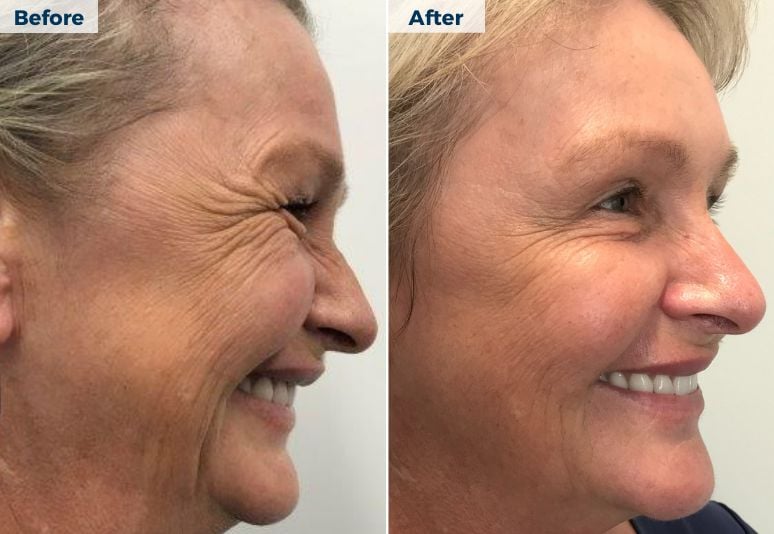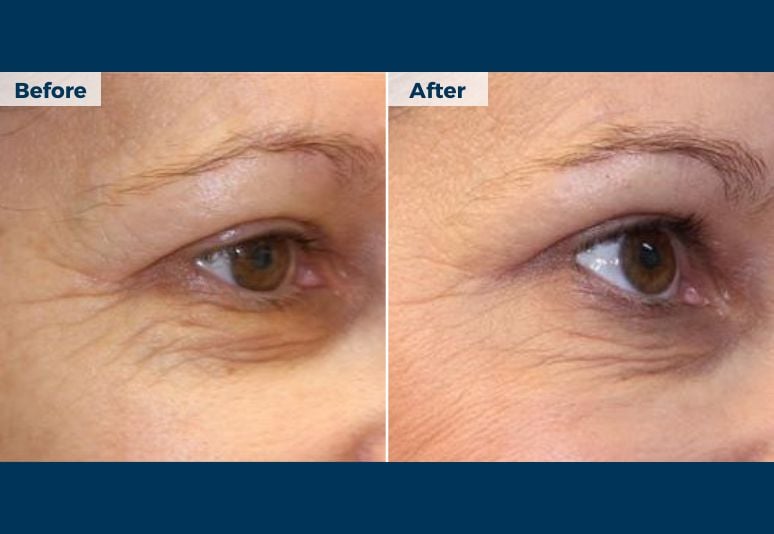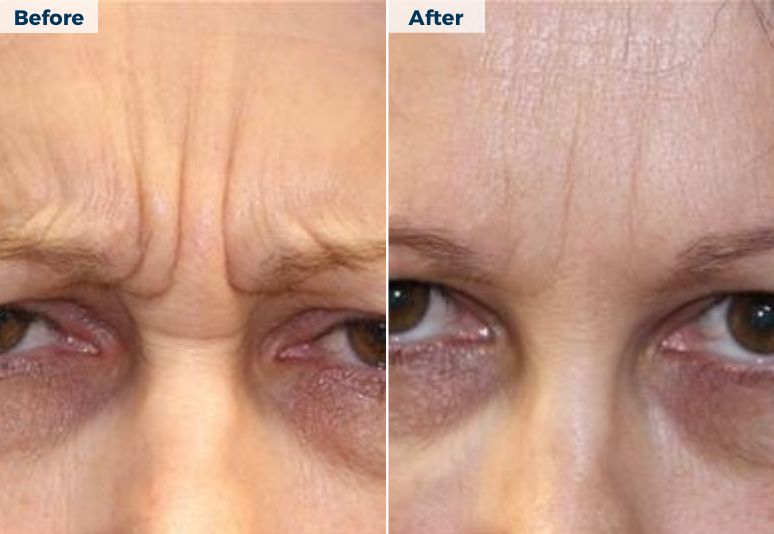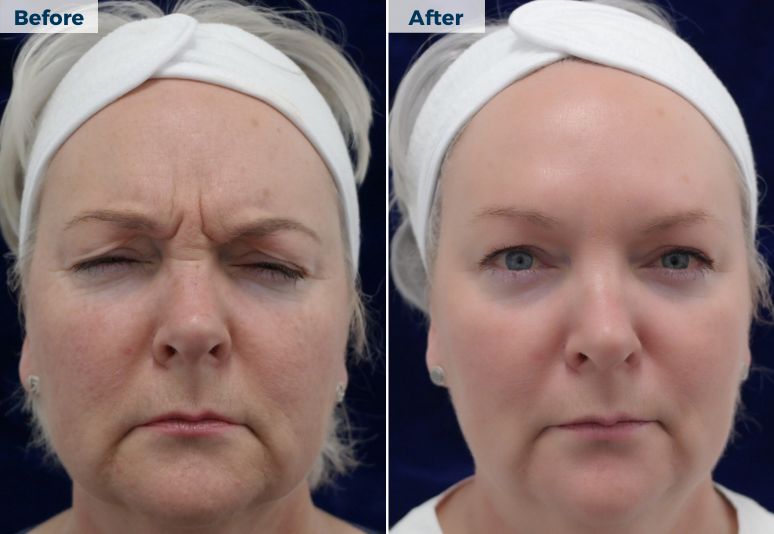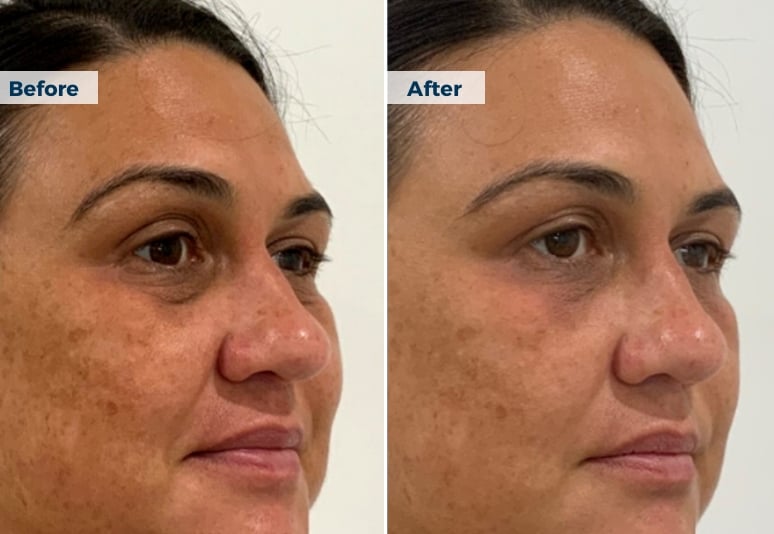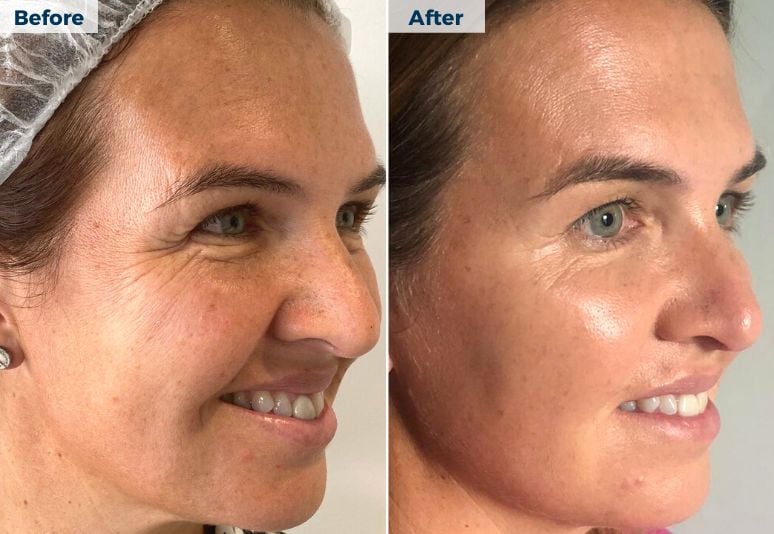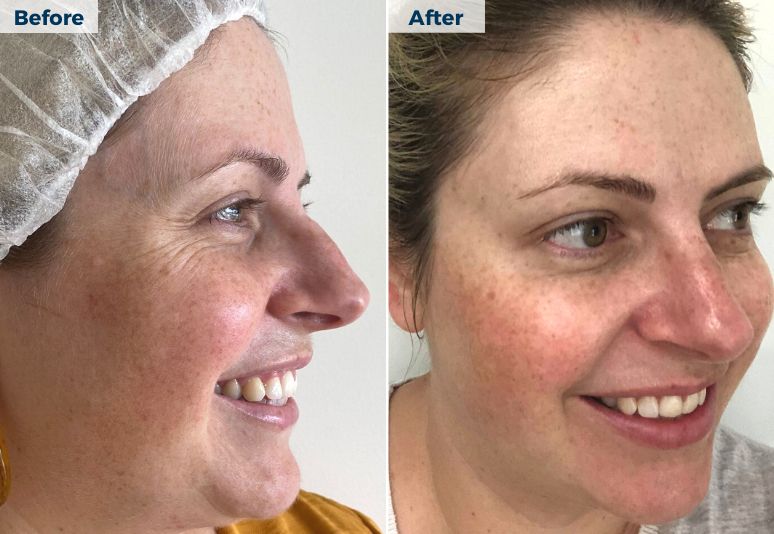 Frequently asked questions
How many bio-remodelling treatments do I need?

It is necessary to have two treatments spaced one month apart.
What should I be aware of before receiving bio-remodelling injections?

It takes at least three to five days for the effects of anti-wrinkle injections to occur, and the maximal effect is often achieved after 2 months.

It is advisable that you do not lie flat for eight hours post-injections. The treated area should not be massaged or exposed to heat and you should not bend over to pick up heavy objects for 48 hours after the procedure.
Do bio-remodelling injections hurt?

Like with anti-wrinkle injections and dermal fillers, there is little pain during bio-remodelling injections and minimal bruising afterwards. We can apply a topical anaesthetic to the treatment area to help numb your skin if you are particularly sensitive to needles. We also provide stress balls and apply cooling aids such as ice packs and fans during the treatment to keep you cool and soothed. Our treatment rooms are comfortable and restful, with calming music for your relaxation. Our dermal clinicians and doctors are fully qualified and very experienced in ensuring you are well looked after with minimal discomfort!
Who will perform my bio-remodelling injections procedure?

Bio-remodelling skin injections are strictly delivered by our experienced team of dermal clinicians, including Aesthetic Doctors and degree-certified Aesthetic Nurses and Dermal Therapists. Our team hold certifications specifically focused in aesthetic medicine and are very experienced in delivering these treatments, with patient safety and expectations as our top priority. As your treatment is delivered in a medical facility, we can address any unlikely complications that may arise.
How long do the effects of bio-remodelling injections last?

The effects of bio-remodelling injections are designed to improve over several months after treatment. The more often you undergo these injections the less often you will need them, because over time, the wrinkles will dissipate and the interval between treatments will lengthen. Usually, wrinkles can be kept at bay through maintenance treatments every six to 12 months.
What is hyaluronic acid?

Hyaluronic acid is a naturally occurring substance in the human body that usually acts as a cushion and lubricant in the joints and other tissues.