Increase the absorption & potency of topical skincare products for deeper skin treatments & stronger results.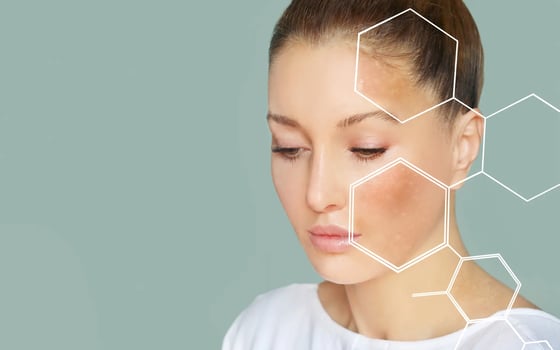 Get the most out of your skincare
A galvanic facial uses a gentle electric current to help topical skincare serums and treatments to penetrate deeper into your skin for increased absorption and potency! Also known as a galvanic infusion, the facial can help tighten your skin, reduce lines and wrinkles, heal acne scars, even out skin tone, and lighten puffy under-eye bags and circles. The galvanic facial can be used to magnify the effects of your in-clinic treatment.
Galvanic facials are ideal to:
Magnify benefits of skincare products

Heal acne scars & superficial scars
Reduce fine lines & wrinkles

Reduce puffy eyebags & dark under-eye circles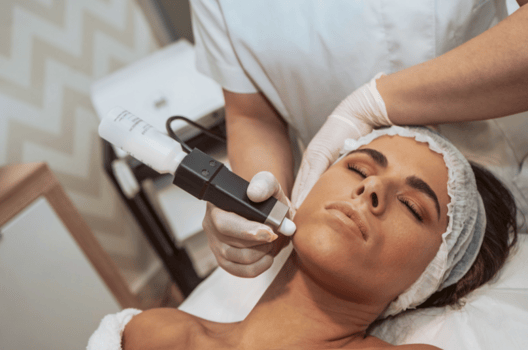 Benefits of galvanic facials for your skin

A deeper skin treatment
Help your favourite in-clinic facial treatment go deeper! The galvanic facial allows topical creams and serums to penetrate deeper, enhancing their potency for a more effective facial.

Tighten & brighten
The galvanic infusion's gentle electric current stimulates the cells, which helps to tighten the skin - reducing scars, wrinkles, lines, puffiness, and sagging, for a more even skin tone.

A fast & effective facial
The galvanic infusion procedure is fast and efficient, and doesn't harm the skin, so you can enjoy the therapy as often as you like! There is no downtime, and treatments are safe and painless.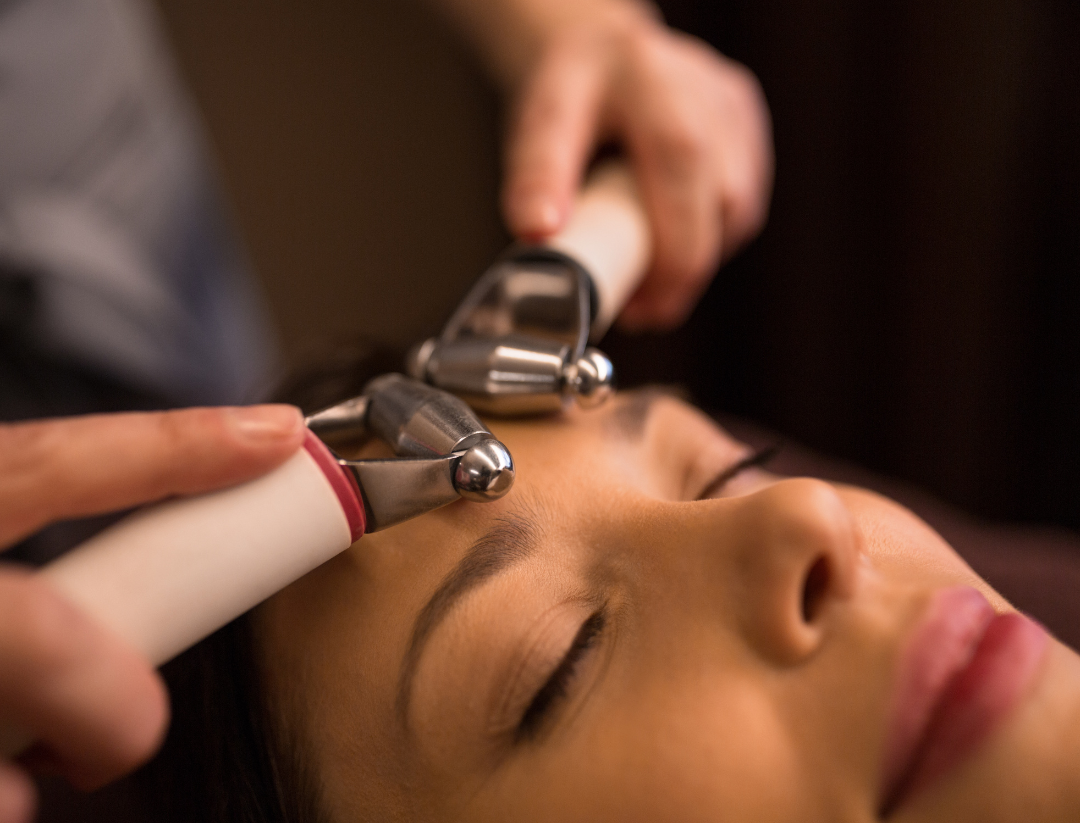 How do galvanic facials work?
The galvanic handpiece directs a gentle electric current into the skin which helps to drive the product from the skin's surface to its deeper layers. Because of this enhanced penetration, the skin can then absorb the serum or cream much faster, thereby increasing the products' potency. The electric energy also firms, tones and tightens the skin, leaving you with a bright and fresh appearance. The galvanic infusion can be combined with your favourite facial treatment for the ultimate glow-up.
What does the galvanic infusion electric current do to the skin?
Microcurrent energy has been studied for more than a hundred years and is a safe and proven therapy for skin rejuvenation. Galvanic treatments employ very low-frequency pulses so there is little chance of getting burned or shocked during a galvanic facial. The galvanic current doesn't hurt the tissue but rather stimulates the cells in the epidermis which effectively tightens the skin and helps to reduce lines, wrinkles, scars, puffiness, and uneven skin tone, while also tightening loose skin.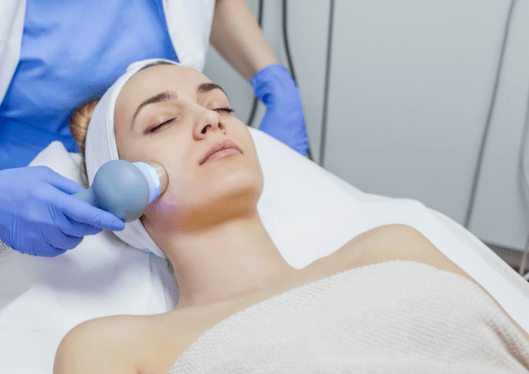 Before getting a galvanic infusion, make sure you inform your dermal clinician:
If you are pregnant, epileptic, diabetic, or have a heart condition.
If you have braces or other metal in your body such as metal implants, body piercings, or a pacemaker.
If you have had major dental work.
If you have active acne pustules.
What you do after your treatment and how you take care of your skin is very important.
Do not undertake any other skin treatment for 48-hours.
Avoid caffeinated drinks.
Avoid alcohol.
Allow 4-6 hours before eating a heavy meal.
Always use sunscreen.
Before and after results from anti-wrinkle injections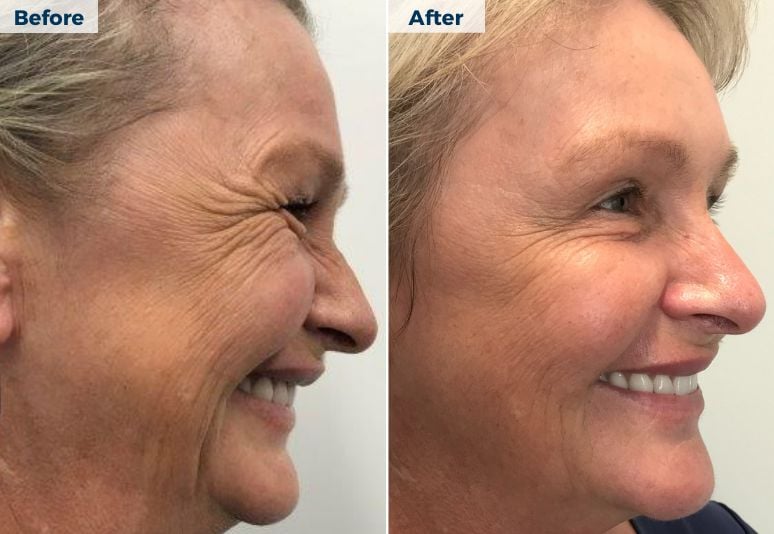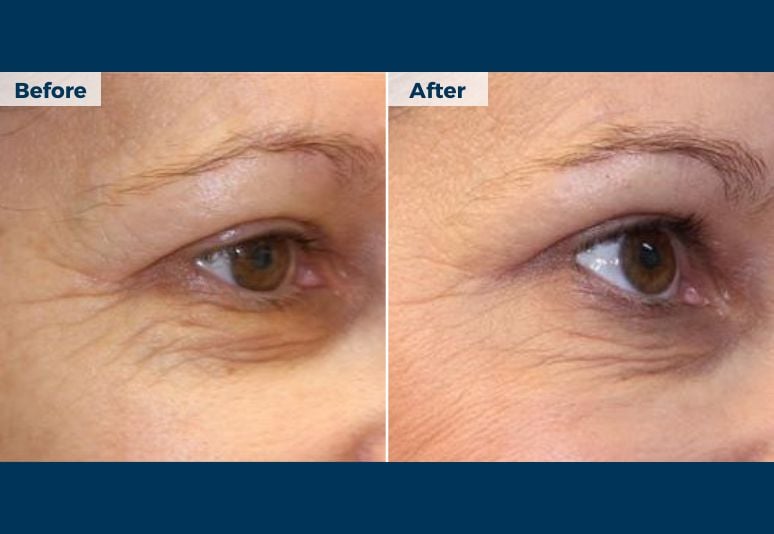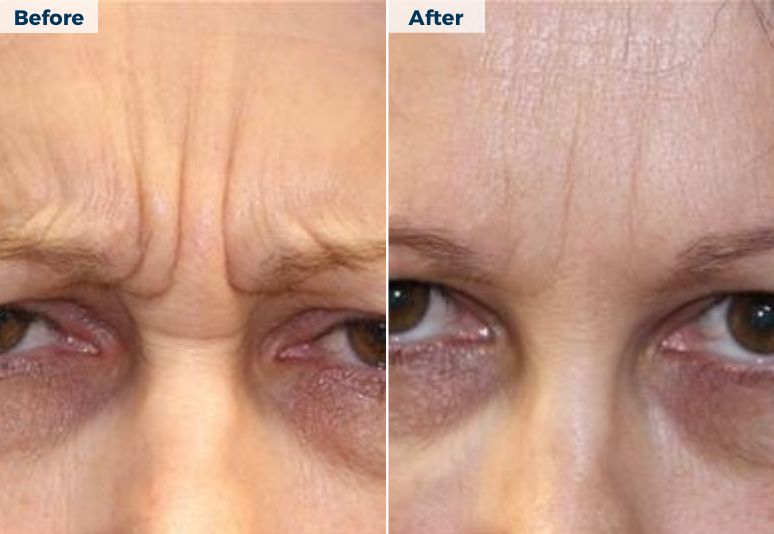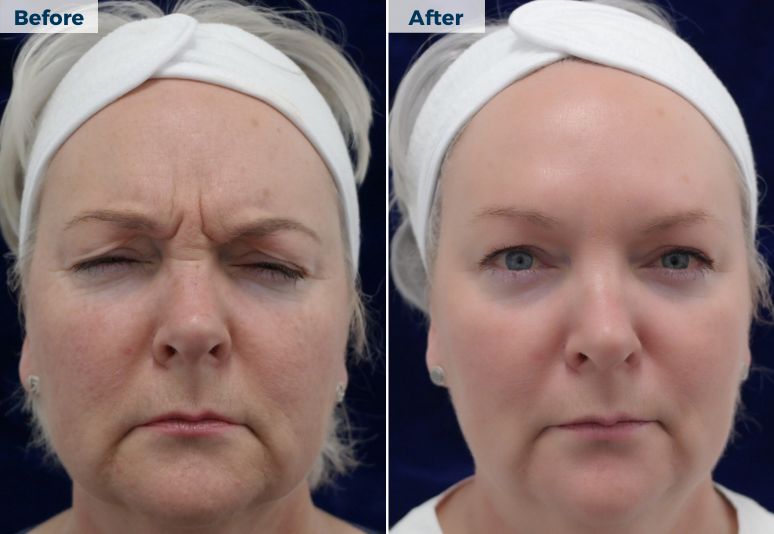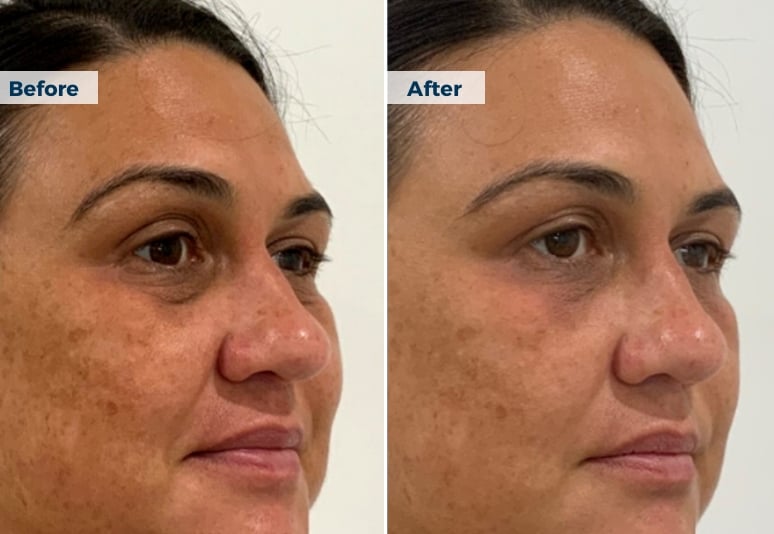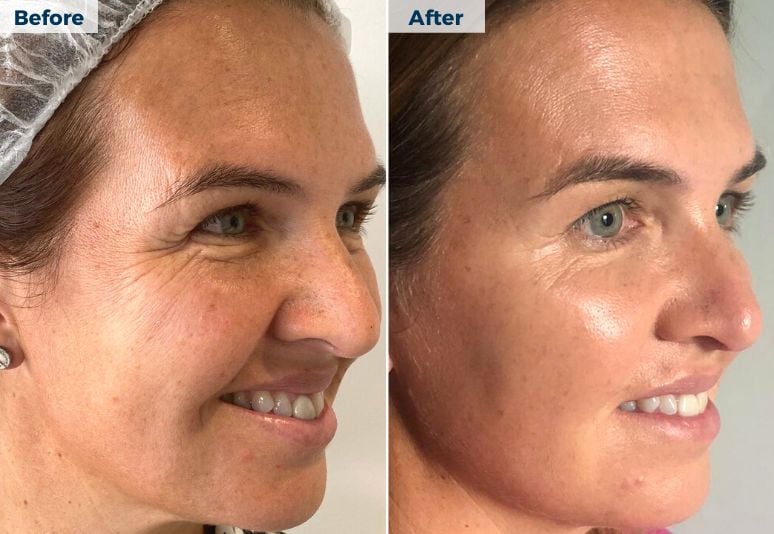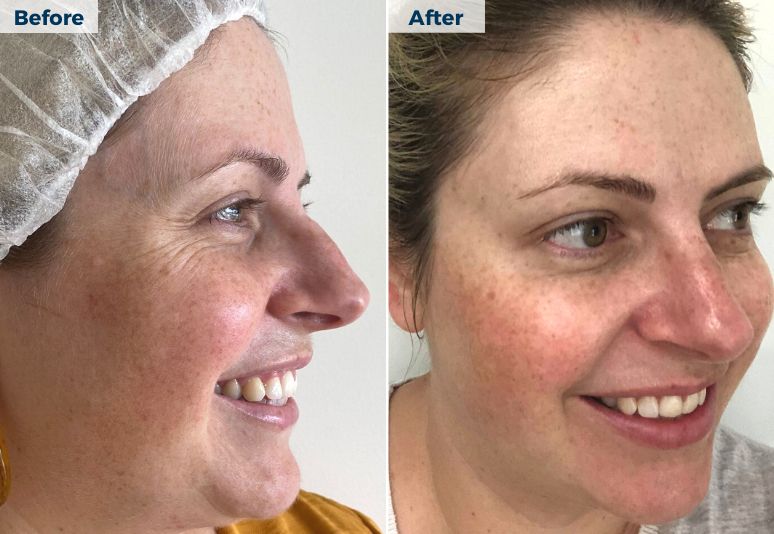 Frequently asked questions
How often can you do a galvanic facial?

Galvanic facials are safe and effective to do as often as you like! Maintain best facial results with weekly or monthly galvanic infusions.
Is galvanic facial safe?

Overall, a galvanic facial is a safe and effective technique to improve the look of your skin, as long as it is done by a skilled and certified professional and all potential risks are considered.
What does a galvanic facial feel like?

Galvanic facials are completely painless, so you won't feel a thing!
How long does a galvanic facial take?

The galvanic procedure itself takes 10-15 minutes, but if you combine it with your regular facial treatment, it can take up to an hour.