LASER FOR REDNESS AND VASCULAR CONCERNS
Laser vascular treatments remove broken capillaries, redness and spider veins, for smooth, clear and blemish-free skin.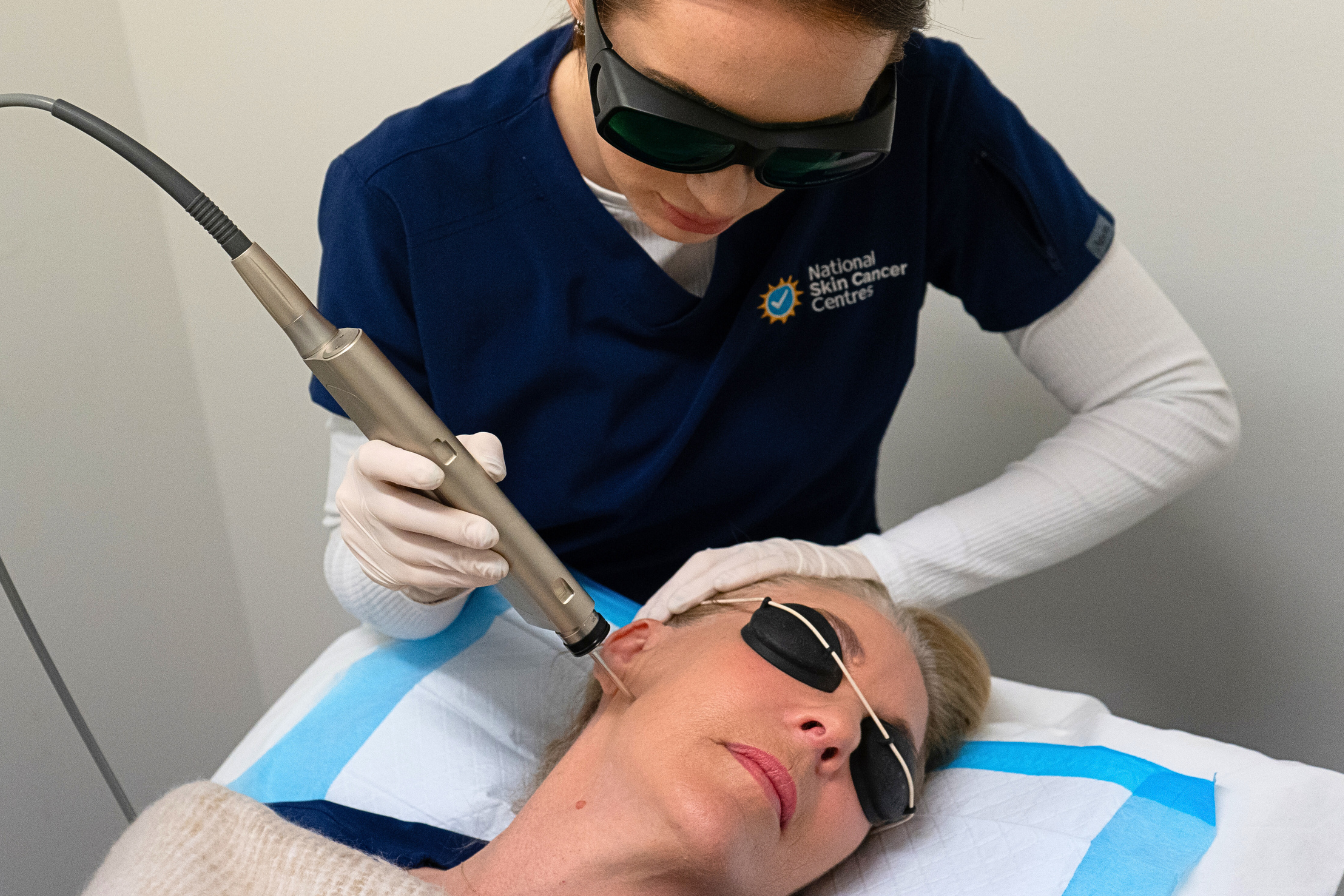 Achieve smooth, clear and blemish-free skin
A common concern as we age, broken capillaries are caused by damaged or dilated veins just below the skin's surface, resulting in blotchy patches, redness and spider-like veins across the skin. Broken capillaries can manifest into painful and unsightly varicose veins, so early treatment is very beneficial. Laser treatments are available to remove broken capillaries and the associated redness and spider veins, resulting in smooth, clear, and blemish-free skin.
Laser vascular treatment is ideal for: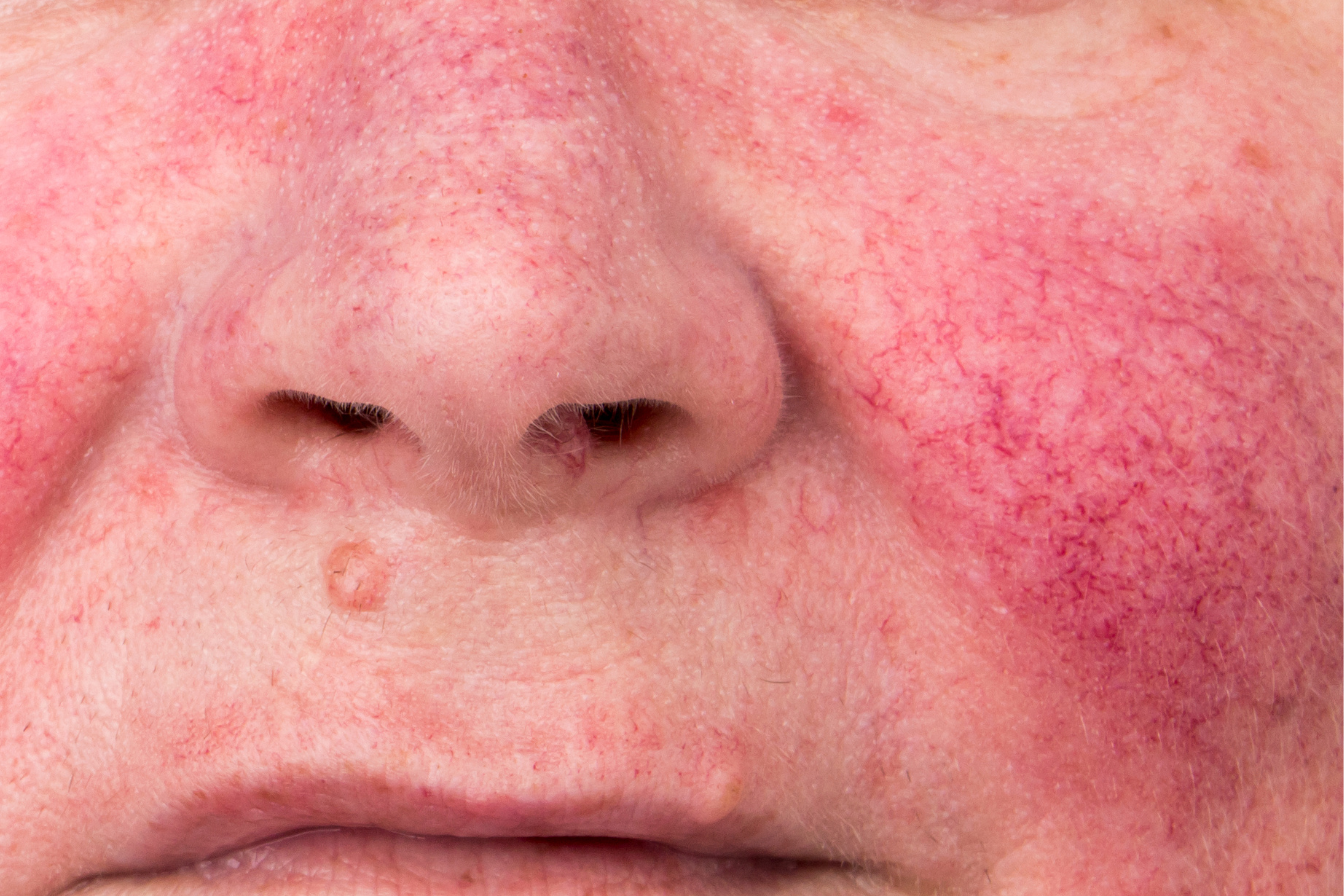 Benefits of laser for redness and vascular concerns

Quickly remove unsightly blemishes
Experience instantly noticeable results on broken capillaries, facial spider veins and other vascular disorders, for a clear and even complexion without redness.

Comfortable & safe


Laser vascular treatments are non-invasive vein removal therapies with minimal or no discomfort, delivered in a safe medical practice.

Permanent solution for blemish-free skin
Laser vein removal is a permanent treatment for vascular skin conditions and blemishes, with results appearing instantly or after just a few sessions.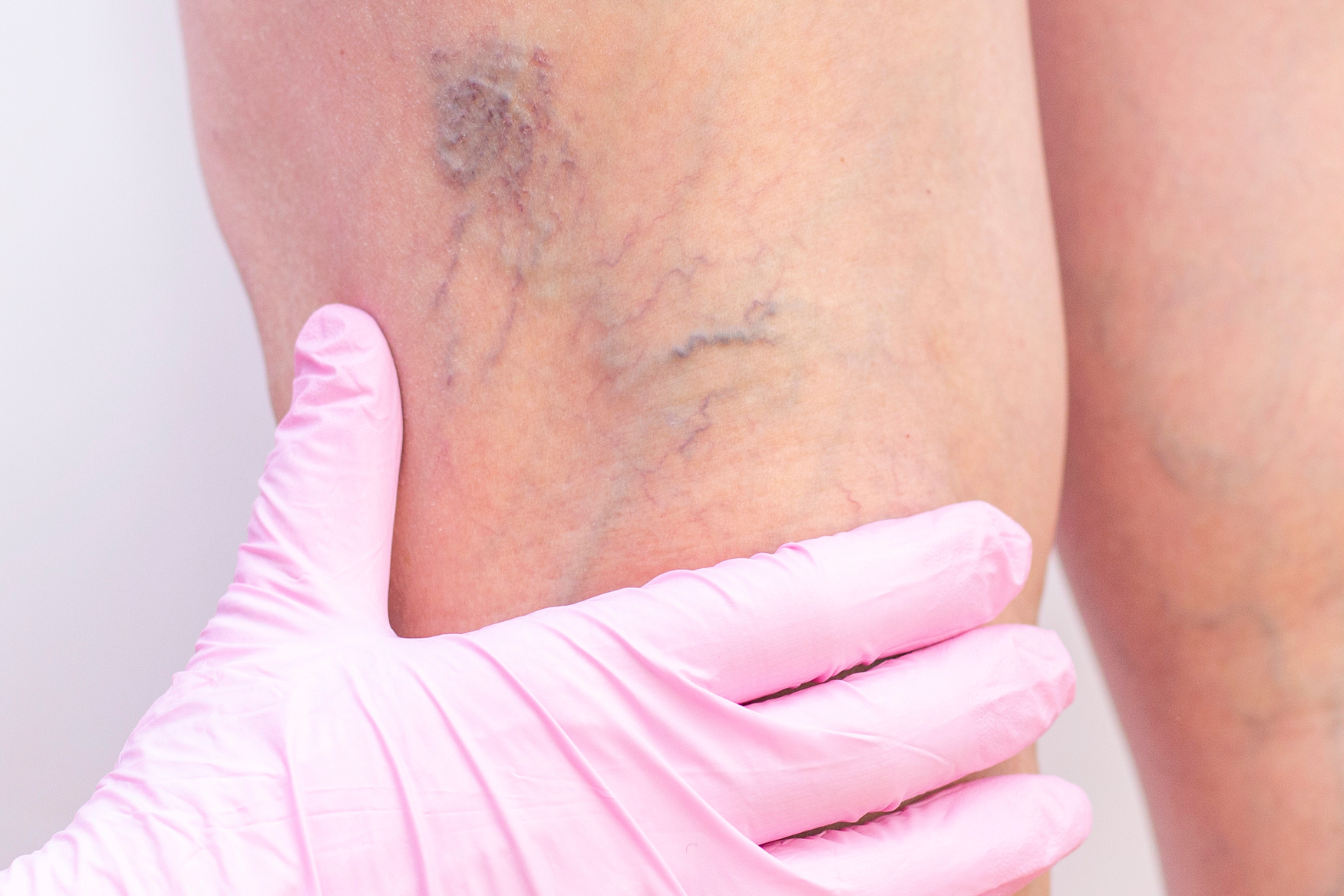 How laser vein removal works
Broken capillaries, redness, spider veins and varicose veins can be treated with various laser modalities. A laser beam is applied to visible blood vessels to help you achieve smoother skin free from discolouration and discomfort.
Patients will differ in terms of their comfort depending on the severity of the capillary damage and the length of treatment.
Types of laser that can help with redness and vascular concerns
Laser Genesis




Available at:
Bayside Skin & Cosmetic Clinic, QLD

Promote deep tissue healing and create vibrant and healthy looking skin. Ideal to reduce fine lines, minimise enlarged pores, improve skin texture, diffuse redness, fade acne scarring, and target pigmentation on the face, neck, décolletage and body.
Fotona Frac3 laser

Available at:
Skin Integrity, NSW

Target deep layers of the skin and reduce the appearance of fine lines, wrinkles, and acne scars. FRAC3 is also ideal for treating diffused redness and managing rosacea as it stimulates vasodilation of the capillaries and blood vessels.
Before getting laser, make sure you inform your dermal therapist:
If you are pregnant or plan to become pregnant, or if you are breastfeeding.
If you are taking any medications.
If you have had any problems with similar procedures in the past.
If you suffer from any type of bleeding disorders or if you are taking substances that prevent blood from clotting.
If you have kidney, liver, or heart problems, breathing difficulties, or eye disorders.
If you are due to have surgery or have had previous facial surgery.
What you do after your treatment and how you take care of your skin is very important.
After your laser treatment, avoid direct sun exposure, apply only your prescribed topical skincare, avoid exercise for 24 hours, and ensure your skin remains clean and protected at all times for optimal results. You may choose to wear mineral makeup.
Following pre- and post-treatment care guidelines will help optimise your results. Your dermal therapist will walk you through any contraindications or side-effects that might impact you.
Pricing upon consultation. Please enquire at your preferred clinic location for a customised quote tailored to your specific skin needs and goals.
We offer complimentary consultations, bundle savings, and AfterPay options for your convenience.
Frequently asked questions
What is a broken capillary?

Broken capillaries are tiny dilated blood vessels that are visible through the skin. These can be caused by a range of factors, including ageing, excessive drinking or smoking, sun damage and changes in temperature. Once they have formed, they will not disappear without specific treatment.
Is laser vein removal painful?

Skin blemish removal is generally gentle and effective. The laser will create mild sensations similar to IPL. Laser treatments give only minimal discomfort and are performed by our experienced team in a safe medical practice.
How long does laser vein removal take and how often do I need treatment?

Depending on the type of veins, you may require more than one session to achieve the outcome you desire. Our laser treatments are spaced four to six weeks apart. This will allow the targeted vessels to be reabsorbed into the body during this period.

Treatments can take 10 minutes in-centre and are non-invasive.
What happens after my laser treatment?

Our team may recommend a treatment course for the underlying redness and the blood vessels that are visible across the skin.

For faster recovery, we may incorporate vitamin B in the treatment of redness and advise our patients against harsh ingredients including the use of retinol and glycolic acid.
How many laser treatments will I need and how often?

Laser for vascular concerns usually produces immediate, permanent results after one single treatment.
Who will perform the treatment?

Laser treatments are strictly delivered by our experienced team of dermal clinicians, including Aesthetic Doctors and degree-certified Aesthetic Nurses and Dermal Therapists. Our team hold certifications specifically focused in aesthetic medicine and are very experienced in delivering these treatments, with patient safety and expectations as our top priority. As your treatment is delivered in a medical facility, we can address any unlikely complications that may arise.