Shrink keloid scars and acne cysts with steroid injections, for a smoother complexion.
Say goodbye to acne cysts & scars
Corticosteroids can be safely injected into raised keloid scars and acne cysts to effectively smooth away imperfections and leave you with an even, blemish-free complexion. Steroid injections for scars and acne cysts provide an anti-inflammatory effect for your skin and help to relieve pain and shrink the scar tissue and swollen acne nodules.
Steroid injections are ideal for:
Benefits of steroid injections for keloid scars & acne cysts

Smooth away keloid scars
Break down scar tissue to effectively smooth away bothersome scarring on the skin, including hard-to-treat keloid scars, for a blemish-free complexion without surgery.

Treat acne cysts
Get relief from pain, swelling and redness associated with cystic acne in just a few days, with a simple one-off treatment that reduces inflammation and the size of acne nodules.

First-line therapy for an improved complexion
Enjoy a blemish-free appearance and address associated symptoms of keloid scars and acne cysts such as discomfort, swelling and redness.
Book an appointment for steroid injections at Skinovation Cosmetic Clinic in Townsville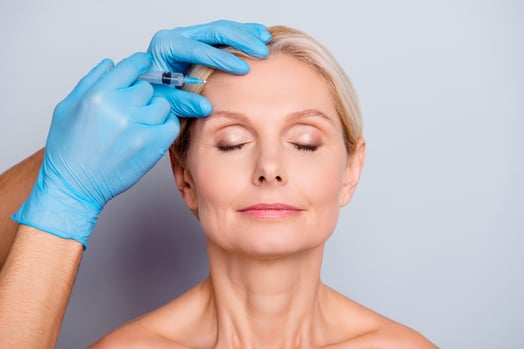 How do steroid injections work for keloid scarring and cystic acne?
Directly injecting a corticosteroid solution into a scar or keloid can help reduce its size because steroids break the bonds between collagen fibres which in turn reduces scar tissue. Steroids also have strong anti-inflammatory effects which can reduce swelling, redness and tenderness in the area. That's why steroid injections are a great solution for painful acne cysts, as well!
Steroid injections for scars
Steroid injections are administered in a skin clinic after a scar has already healed. The injections are often used to reduce the size of a scar before surgery or to prevent a hypertrophic scar from forming in the first place. You can receive a total of five steroid injections spaced every four to six weeks. The procedure takes 15 minutes and no anaesthesia is required.

Steroid injections for acne cysts
Injecting steroids directly into an acne nodule can help bring short-term relief for acne-prone skin. Steroids reduce the swelling, redness and tenderness which are common symptoms of cystic acne. The anti-inflammatory effects shrink your pores and the size of the cyst, leading to a clearer complexion in just a few days. This is a one-off treatment.
Before getting anti-wrinkle injections, make sure you inform your doctor:
If you are pregnant or plan to become pregnant, or if you are breastfeeding.
If you are taking any medications, especially antibiotic by injection, muscle relaxants, allergy or cold medicine, or sleep medicine.
If you have had any problems with similar injections in the past.
If you suffer from any type of bleeding disorders (haemorrhagic problems) or if you are taking substances that prevent blood from clotting (anti-coagulant medication).
If you suffer from any disease that disturbs the interaction between the nerves and the skeletal muscles (peripheral neuromuscular dysfunction).
If you have kidney, liver, or heart problems, breathing difficulties, or eye disorders.
If you suffer from a pronounced muscular weakness or decreased muscle volume in the muscle where you will receive the injection.
If you have any swallowing difficulties.
If you are due to have surgery or have had previous facial surgery
What you do after your treatment and how you take care of your skin is very important.
Don't touch the injected sites.
Avoid strenuous activity, saunas and humid environments for 24 hours.
Avoid rubbing and massaging the treated area for four hours to avoid spreading the toxin to other muscles.
Do not get facials, chemical peels and microdermabrasion for 24 hours.
Use topical arnica and yellow or green concealers to treat and cover up bruises.
Before and after results from steroid injections for scars & acne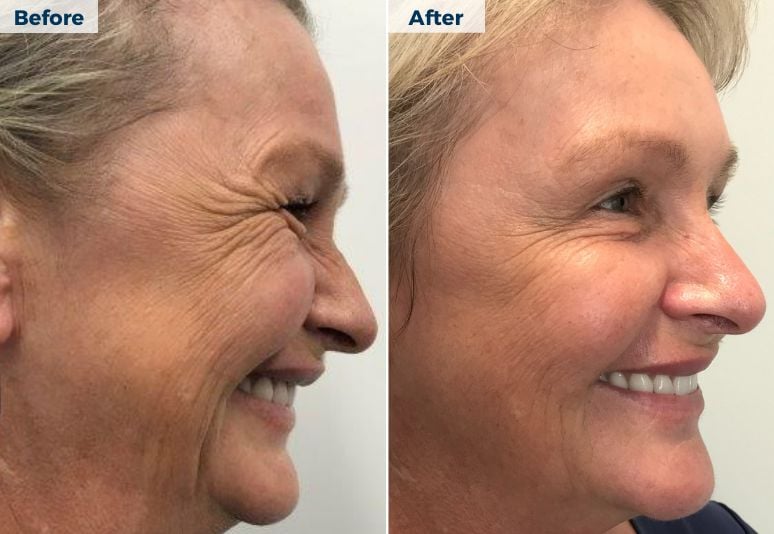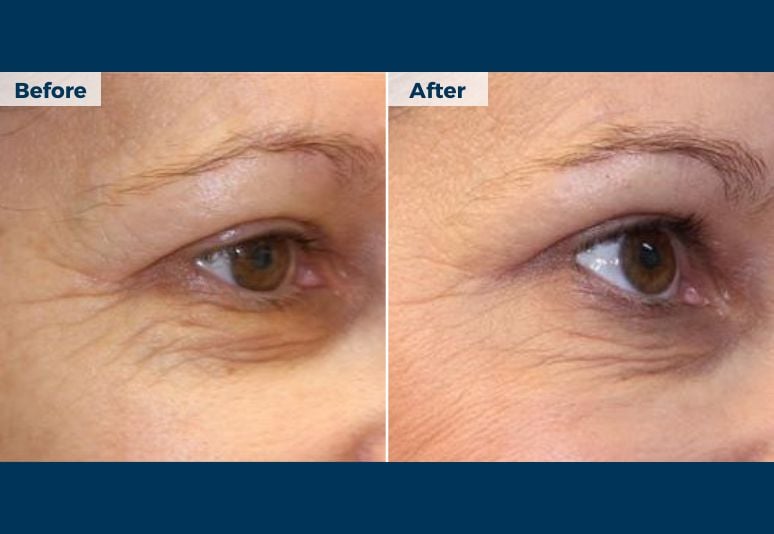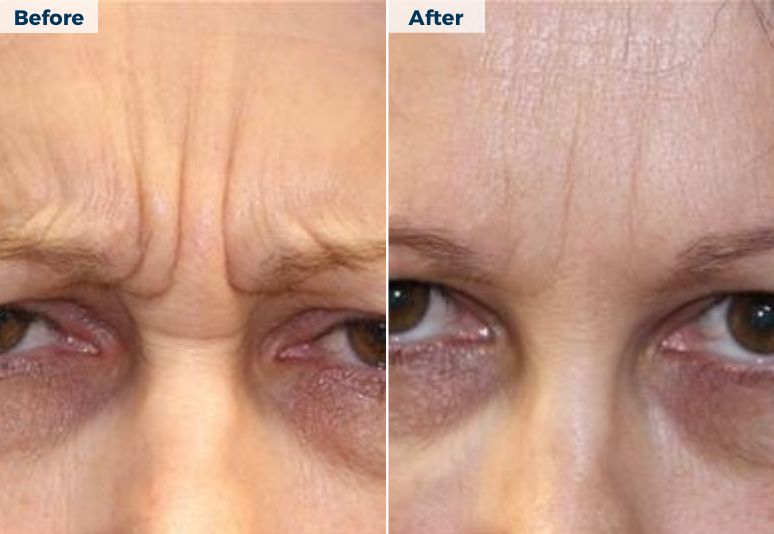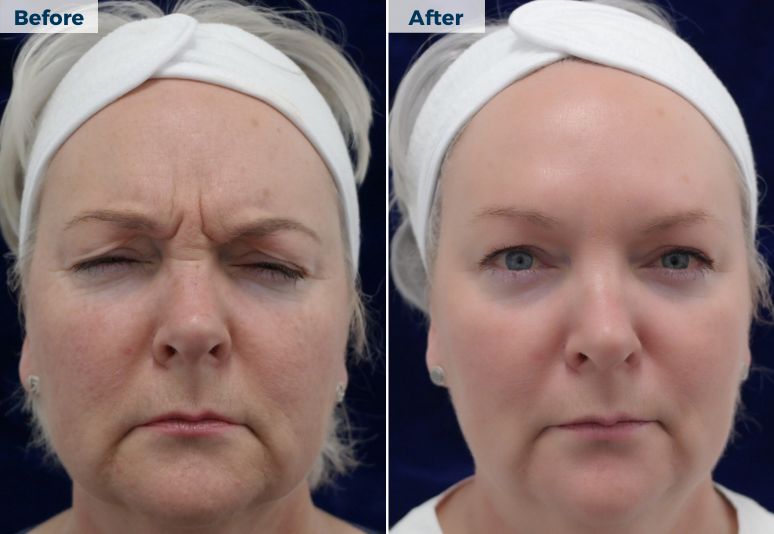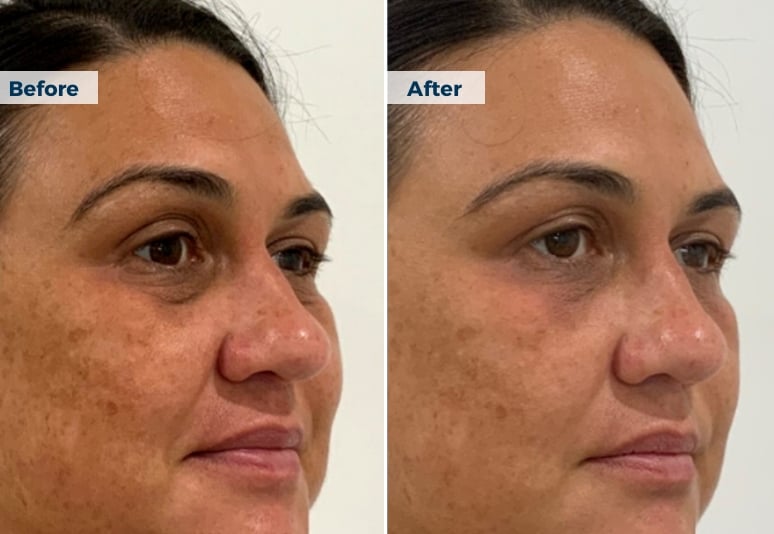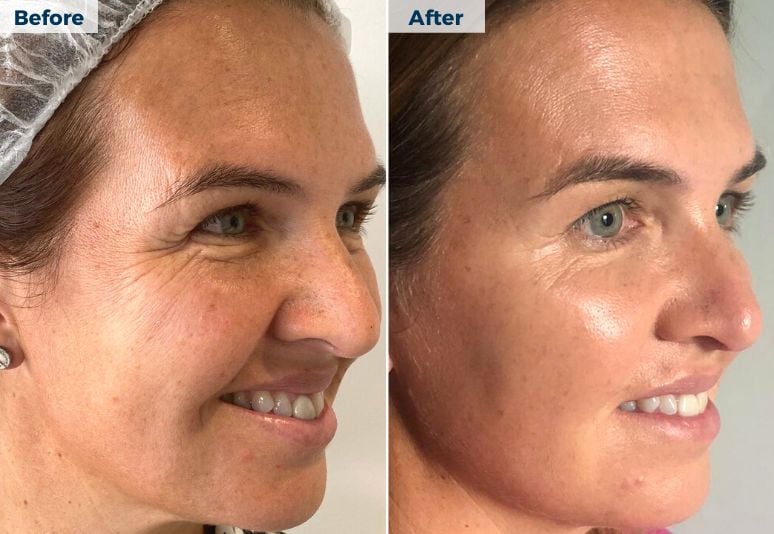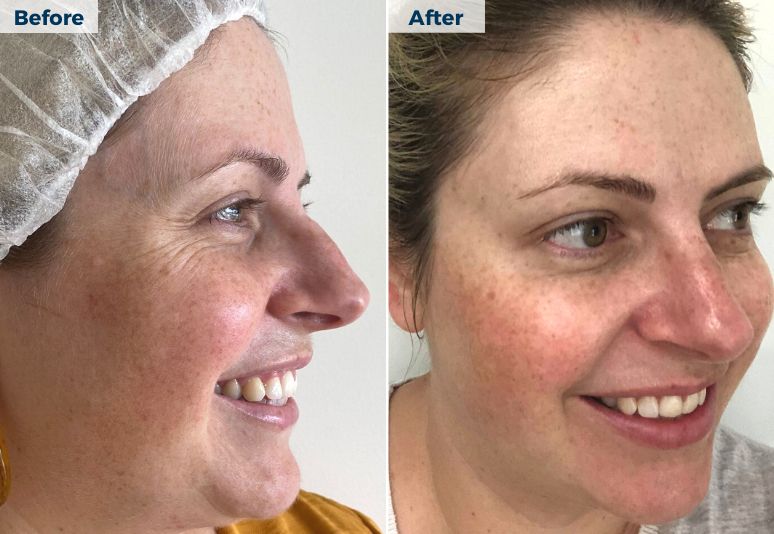 Frequently asked questions
What are the possible side effects of steroid injections for keloid scars and acne cysts?

Although fast and efficient, there is a chance that this procedure will have negative effects. They consist of:

Skin at the injection site becomes thinner or pitted. This may leave a clear indentation where the cyst once existed. These depressions frequently pass quickly and naturally. If not, your clinician may advise dermal fillers.
Hypopigmentation (a white patch or an area of skin that is lighter than usual). This often disappears on its own with time.
How often can I get steroid injections for cystic acne or scars?

In one session, you can receive several injections, each of which will target a different location. The time between injections in the same location must be roughly 6 weeks.

Certain cysts and nodules are intended to be treated with these injections on an as-needed basis. Steroid injections are not intended to be a consistent component of your skincare or acne treatment routine.
What is cystic acne?

Cystic acne is the most severe form of acne. It is a type of inflammatory acne that causes painful pimples to form under the skin's surface due to blocked pores. Cystic acne appears as:

pimples
whiteheads
blackheads
papules
pustules
What is a keloid scar?

A keloid scar is a thick elevated scar. It can happen everywhere there is skin damage, although it typically develops on the chest, shoulders, cheeks, or earlobes. If you are prone to getting keloids, they may appear in many locations.

Although keloid scars are not physically damaging, they can nonetheless be upsetting.
Book an appointment for steroid injections at Skinovation Cosmetic Clinic in Townsville