Achieve permanent hair removal around the face, legs, underarms, chest, and bikini area, for smoother skin.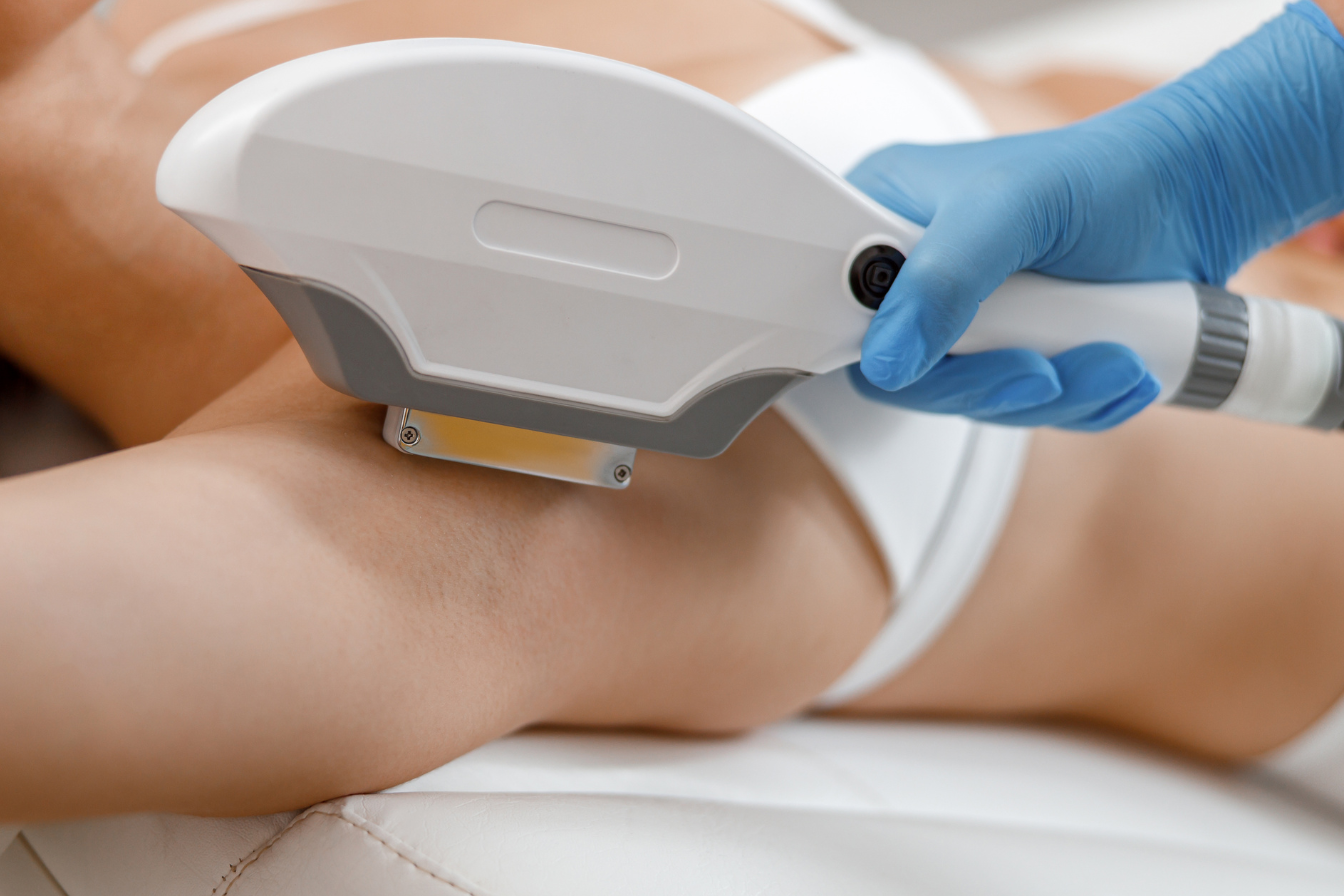 Target unwanted hair growth with permanent IPL hair removal
Sometimes natural body hair grows excessively long, dark or thick, and can become irritating or damaging to your self-esteem. Additionally, you might grow tired of shaving, waxing, plucking, or threading your regular hair growth.
IPL hair removal achieves permanent hair reduction or complete removal in problem areas like the face, legs, underarms, chest, and bikini area, for smoother skin.
IPL hair removal is ideal for: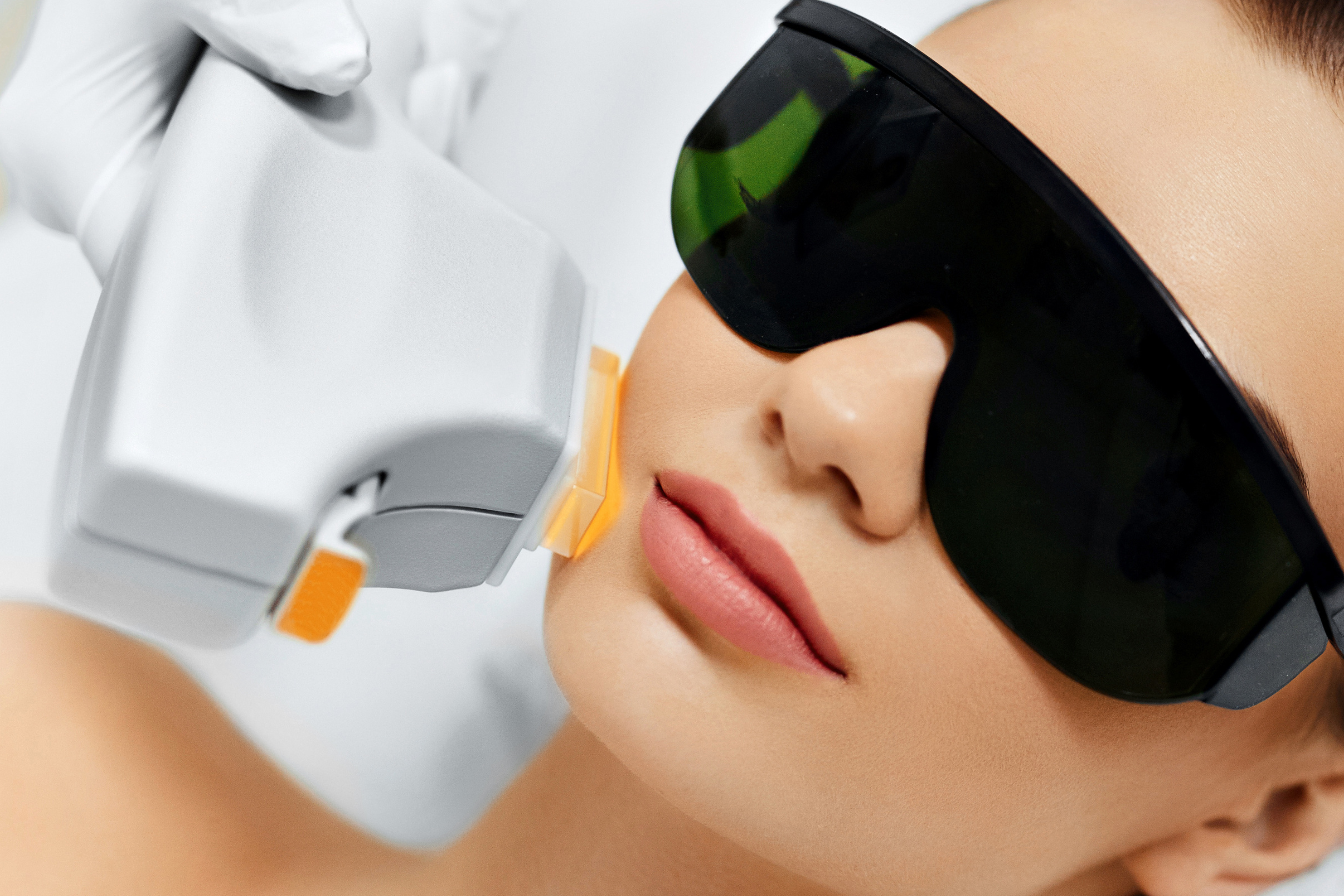 Benefits of IPL hair removal

Remove unwanted hair
IPL treatment is ideal for permanent hair removal, targeting the hair follicles to dramatically reduce or prevent hair growth in problem areas like the face, bikini area, legs, and underarms.

Save time, money and effort
Without needing to shave, wax, thread or pluck your hair every few days, you will save time, money and effort with fast and permanent IPL hair removal.

Safe, customised treatment
IPL hair removal is performed in a safe medical setting by our experienced clinicians and is customised to suit your hair colour and texture, ensuring optimal results every time.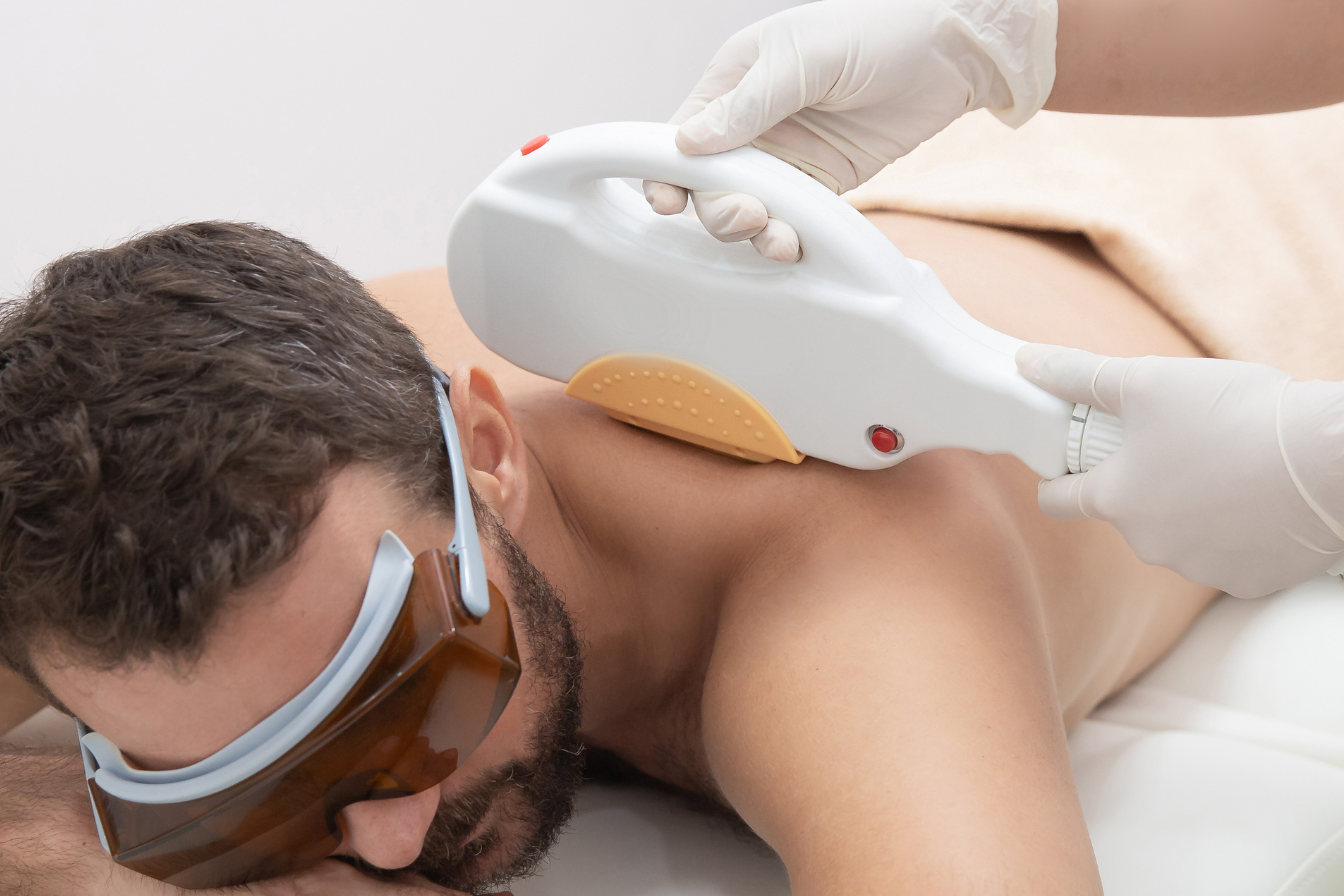 How does IPL hair removal work?
Intense Pulsed Light (IPL) is a non-invasive, light-based technology used to permanently reduce unwanted hair growth by penetrating the skin and disabling the hair follicle. This safe, quick and effective solution can be used to remove hair from the face and body and is customised to your individual hair colour and texture to ensure optimal results. During the IPL hair removal procedure, a cool gel is rubbed onto your skin before light pulses are applied from the IPL device.
Before getting IPL:
We will examine your skin and let you know what to expect
Let us know if you have any skin conditions that might affect healing after your treatment, such as inflammatory acne or eczema
We may recommend that you avoid certain activities, medications and other products for two weeks prior your procedure
Following IPL hair removal, you should avoid:
direct sunlight
tanning beds
waxing
chemical peels
collagen injections
medications that increase your bleeding risk, such as aspirin and ibuprofen
creams or other products that contain vitamin A, such as RetinA, or glycolic acid
Following pre- and post-treatment care guidelines will help optimise your results. Your dermal therapist will walk you through any contraindications or side-effects that might impact you.
If not performed safely and correctly by an experienced and trained clinician, IPL hair removal can results in certain adverse effects like permanent scarring, burns, eye damage, pigmentation, infection, blisters, and increased hair growth.
Pricing upon consultation. Please enquire at your preferred clinic location for a customised quote tailored to your specific skin needs and goals.
We offer complimentary consultations, bundle savings, and AfterPay options for your convenience.
Frequently asked questions
What happens during an IPL treatment? Does IPL hurt?

You will need to wear dark glasses to protect your eyes. The pulses might sting your skin; it may feel like snaps from a rubber band.

Depending on which part of your body is being treated and how large the area is, the treatment should take 20 to 30 minutes.
Is there any downtime after IPL hair removal?

You should be able to return to regular activities straight away. The treated area will be red and sensitive for a few hours, similar to a sunburn. Your skin will continue to be sensitive for a couple of days and you may need to avoid hot water until it heals.
Does IPL remove hair permanently?

Yes, IPL is a permanent solution to remove unwanted hair forever.
Does IPL work on pubic hair?

Yes, you can use IPL to remove pubic hair and smooth our your bikini area. As this hair is thicker and darker, it may take additional treatments.
How many IPL sessions do I need?

You may need six to 12 treatments spaced about one month apart to let your skin heal in between. IPL works better on thick, dark hair than on fine, light hair.