Laser therapies to resurface and refresh damaged skin to achieve a clean and fresh complexion, improve skin quality and reduce ageing, scars, and more.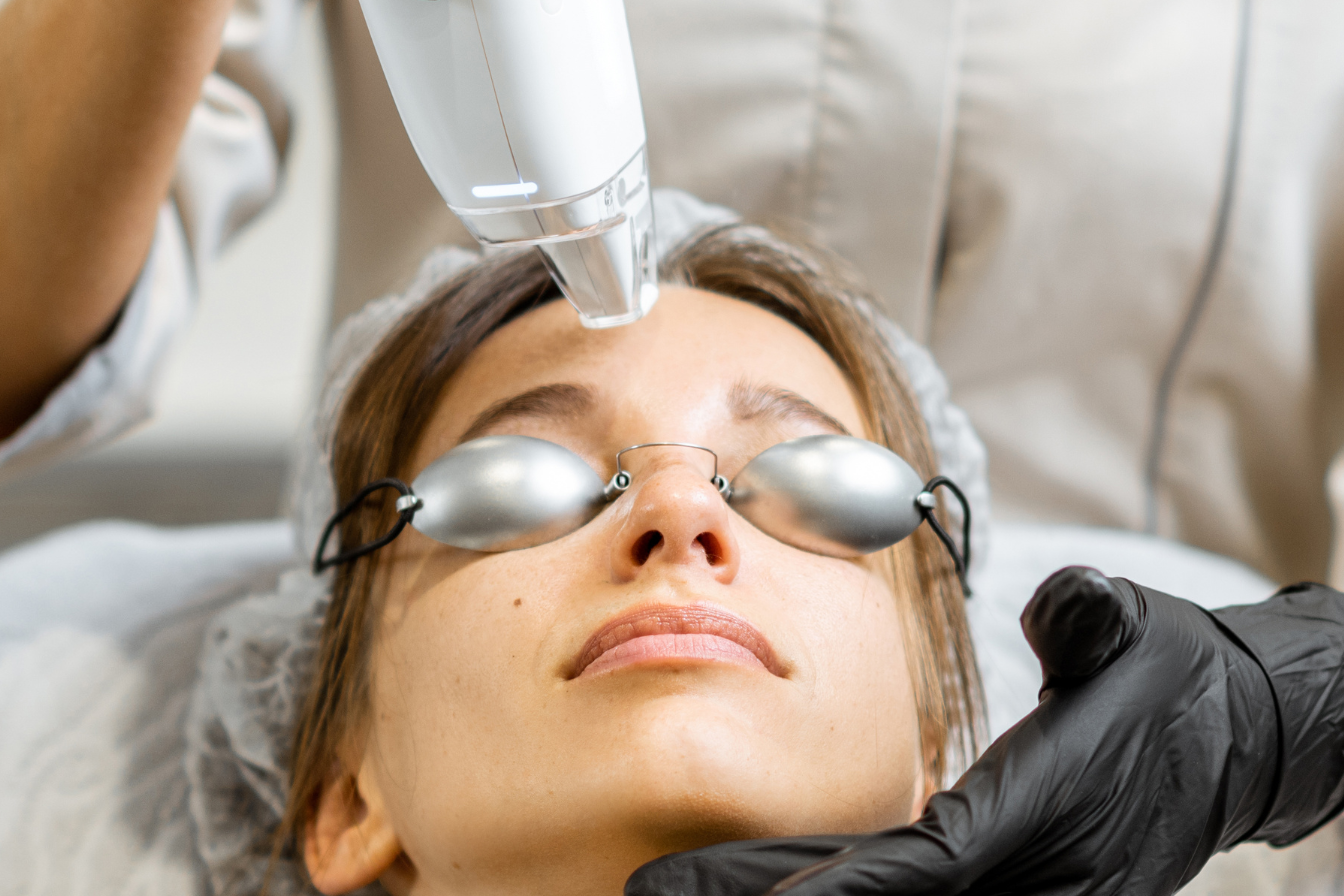 Achieve newer, tighter, healthier skin
Laser therapy can be the ideal way to refresh damaged skin on the face, neck, décolletage, and hands to improve the skin's quality and reduce wrinkles, fine lines and scars. Non-invasive laser procedures are quick and cost effective, with minimal discomfort or downtime, and will help you to achieve fresher, brighter skin with fewer blemishes!
Laser skin rejuvenation is ideal for:
Scars, including acne scars and stretch marks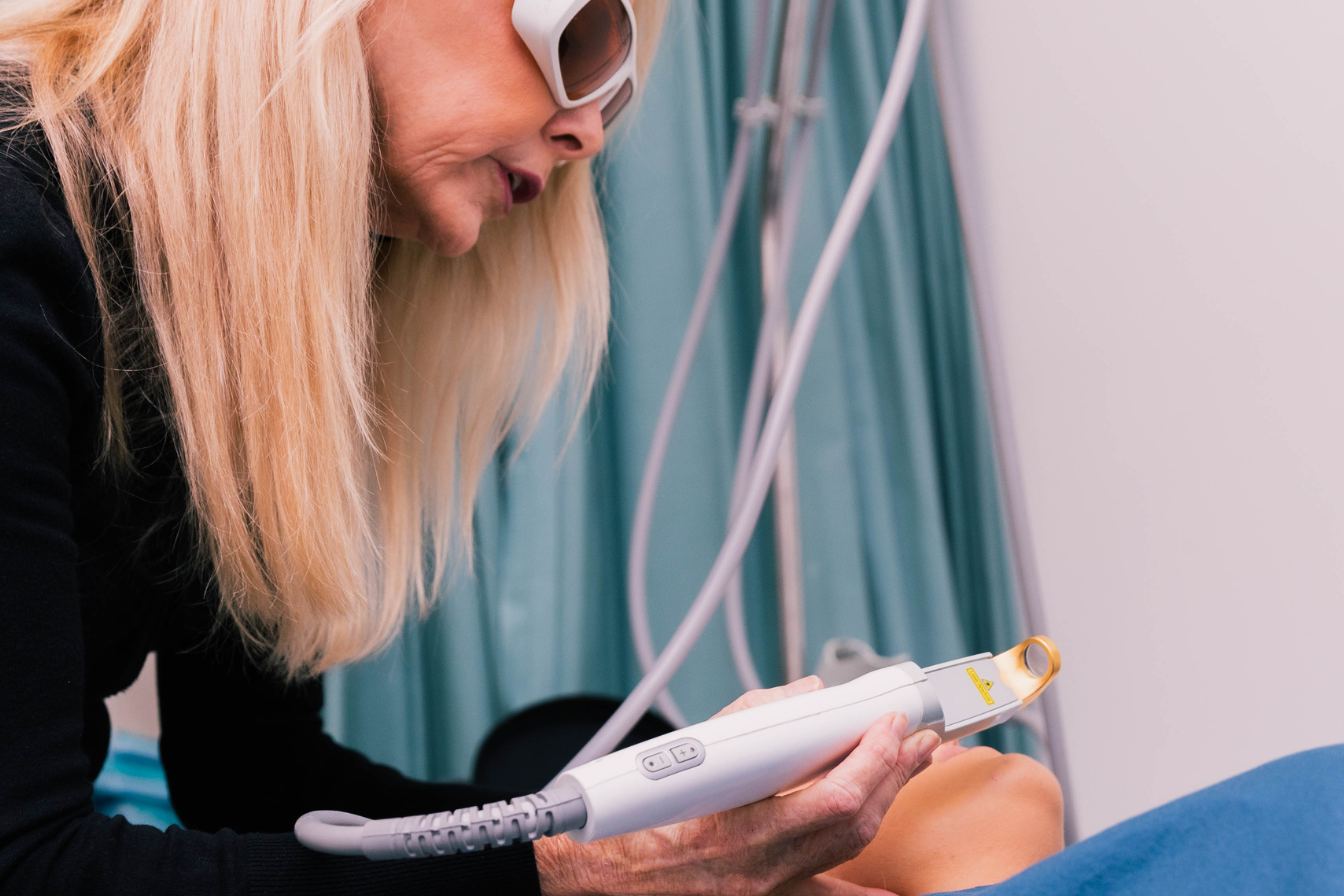 Benefits of laser for skin rejuvenation

Resurface damaged skin & fight fine lines & wrinkles
Laser skin rejuvenation removes layers of damaged skin and smooths lines and wrinkles, resulting in new, tighter, and healthier skin tissue on the surface.

Bright & beautiful skin
Leave your skin supple, fresh and more youthful looking by uncovering new layers of skin and enhancing collagen production and skin health.

Skin rejuvenation without the risks
Non-invasive laser therapies resurface the skin without pain, downtime or surgery, so you can quickly achieve beautiful skin without side effects.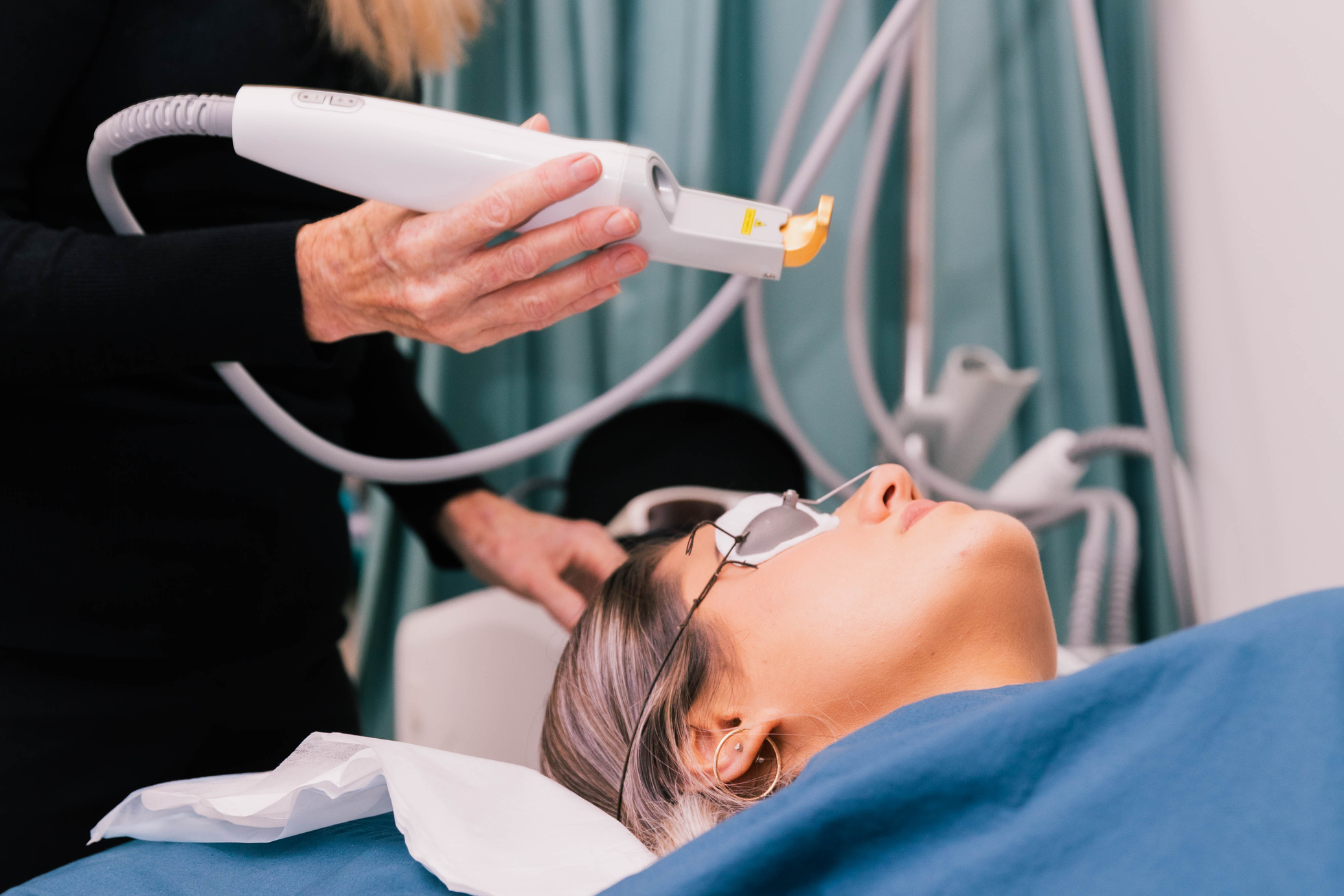 How laser skin rejuvenation works
Laser skin rejuvenation uses energy to pass through the epidermis layer of the skin, leaving it intact, which is less invasive than alternative therapies and thereby reduces discomfort and downtime. This energy removes surface layers of the skin to allow new skin to develop, improving collagen production and skin quality for new, tighter, and healthier tissue. The strength of the treatment can be adjusted to create a balance between downtime and effectiveness.
What you should know about laser skin rejuvenation
Topical anaesthetic may be applied 30-60 minutes before your procedure, but the treatment is only mildly uncomfortable. Laser skin rejuvenation procedures take from 30-45 minutes. Downtime is very minimal, so you can return to your usual activities straight away. Over the next two weeks, there is mild peeling as old skin sheds away to reveal the brighter, more youthful-looking skin beneath!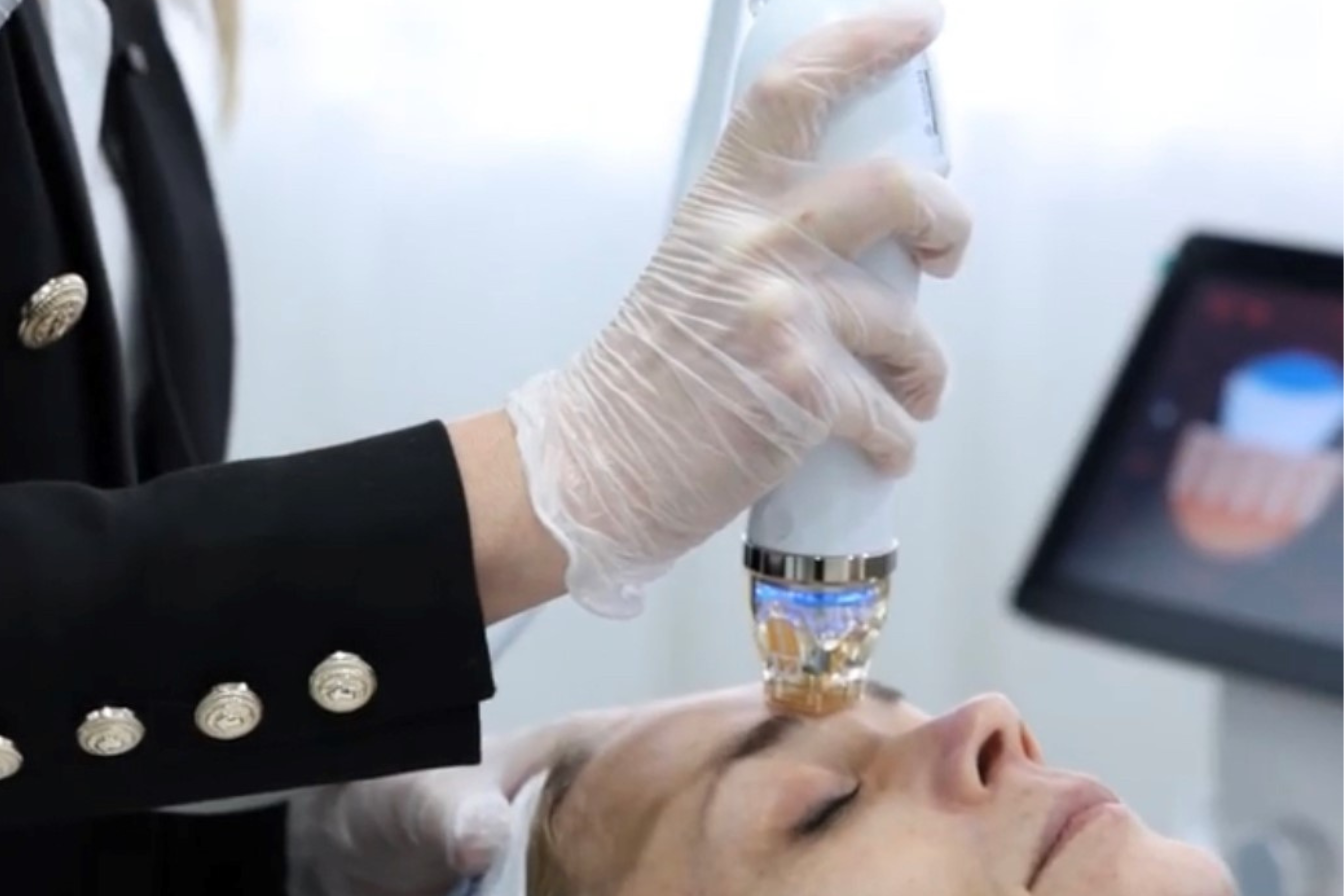 Types of laser that can help with skin rejuvenation
Laser tone & tightening

Available at:
Skin Integrity, NSW

Laser energy stimulates collagen production to improve the appearance of fine lines, wrinkles, and sagging skin, resulting in a more youthful and refreshed appearance.
ResurFX fractional laser

Available at:
West Leederville, WA

Non-ablative fractional laser can resurface damaged skin on the face, neck, chest, hands, and reduce the appearance of wrinkles, scars and brown age spots. Achieve improved skin tone and texture, and minimise the appearance of acne and surgical scars.
Before getting laser skin rejuvenation, make sure you inform your dermal therapist:
If you are pregnant or plan to become pregnant, or if you are breastfeeding.
If you are taking any medications.
If you have had any problems with similar procedures in the past.
If you suffer from any type of bleeding disorders or if you are taking substances that prevent blood from clotting.
If you have kidney, liver, or heart problems, breathing difficulties, or eye disorders.
If you are due to have surgery or have had previous facial surgery.
What you do after your treatment and how you take care of your skin is very important.
After your laser treatment, avoid direct sun exposure, apply only your prescribed topical skincare, avoid exercise for 24 hours, and ensure your skin remains clean and protected at all times for optimal results. You may choose to wear mineral makeup.
Following pre- and post-treatment care guidelines will help optimise your results. Your dermal therapist will walk you through any contraindications or side-effects that might impact you.
You can return to their normal activities straight away. There may be some redness and swelling of the skin which feels like mild sunburn for the next few days, and then some peeling for two weeks. You can wear makeup.
Pricing upon consultation. Please enquire at your preferred clinic location for a customised quote tailored to your specific skin needs and goals.
We offer complimentary consultations, bundle savings, and AfterPay options for your convenience.
Frequently asked questions
How many laser treatments will I need and how often?

Between 1-6 treatments (spaced 2-4 weeks apart) are usually required depending on the condition of the skin and the strength of each treatment. You can enhance your results by following a good skincare routine and avoiding the sun. You may enjoy a maintenance treatment once a year.
How long do laser treatments take?

Laser procedures take around 30-60 minutes, depending on the size of the treatment area.
Who will perform the treatment?

Laser treatments are strictly delivered by our experienced team of dermal clinicians, including Aesthetic Doctors and degree-certified Aesthetic Nurses and Dermal Therapists. Our team hold certifications specifically focused in aesthetic medicine and are very experienced in delivering these treatments, with patient safety and expectations as our top priority. As your treatment is delivered in a medical facility, we can address any unlikely complications that may arise.
Are laser treatments painful?

For some laser skin rejuvenation procedures, there is no pain; you will experience a gentle warm sensation like fast, warm pinches on the skin's surface which most people describe as relaxing, and no anaesthetic or numbing cream is required. Other procedure types can be uncomfortable, and a numbing cream may be applied 30 minutes prior.
How long do results last?

For many patients, laser results last six to 12 months. When used for certain skin treatments like acne scarring, the results can be permanent.
How long does the skin take to heal after laser and how much downtime do I need?

The amount of downtime you need to take will vary depending on the strength of the treatment you receive. Gentler treatments involve minimal downtime with more subtle results, while stronger laser treatments require more downtime (up to several days) with greater results. Most people can return to usual activities straight away.
Where on the body can I get laser for skin rejuvenation?

Laser skin rejuvenation treatments are suitable for the face, hands, neck and chest.
Who is laser skin rejuvenation suitable for?

Laser skin rejuvenation is suitable for most skin types and ages.


What is the difference between ablative and non-ablative laser?

Non-ablative laser therapies resurface the outer layers of the skin by applying heat to the deeper dermal layers to produce collagen without causing injury to the skin. Ablative lasers physically remove the outer layer of the skin.