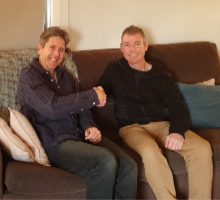 My hero is my mate Martin. I was at his place watching the cricket and having a chat, when he asked me, "What is that on your arm?" I said, "I'm not sure. It looks like a rash and it's been there for a few weeks." He responded with, "I would get that checked out by your doctor."
I got a skin check and it turned out to be stage II malignant melanoma. The surgeon told me that if I had left it for a few months, I may not be here today.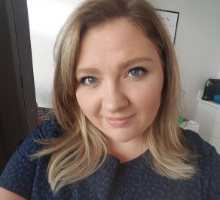 My hero is the team at Sun Patrol Skin Cancer Centre Officer, who encouraged me to get a skin check. Having red hair and blue eyes, I was the trifecta. Now I am 24 and have had my second stage I malignant melanoma removed. I thought that couldn't possibly happen to me; I was just a young mum with a desk job that hated the sun. I thought melanoma only affected the older generation or people who were always outside. Without a skin check I would never have found the melanomas.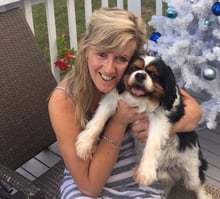 My hero's name is Gizmo and he is a 10-year-old, very loving, devoted Cavalier King Charles Spaniel. Two years ago I noticed Gizmo's behaviour change in regards to me. He would constantly follow me and sniff a particular mole on my leg. When I sat down with him, his nose would constantly go to the mole on my leg. One day I was walking to the clothes line and virtually almost tripped over him because he wouldn't leave my leg alone. This is when I made the decision to get the mole checked out.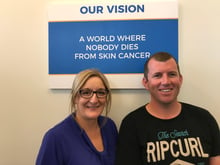 My hero is Linda, the Practice Manager of the New Town Skin Cancer Centre! I am a professional window cleaner and whilst window cleaning at the facility she suggested that I should book in to have my skin checked.
As a window cleaner, I spend most of my work life outdoors which puts me in the high risk group of developing skin cancer. I was completely unaware of the melanoma growing on my arm.
My hero is the team at the cricket hub Cricket Southern Bayside (CSB). When they encouraged all members to get a skin check, I followed their advice and that potentially saved my life.
I had a suspicious spot on my forehead that I knew needed checking, but that wasn't the end of it. Two spots on my face were biopsied and turned out to be basal cell carcinomas.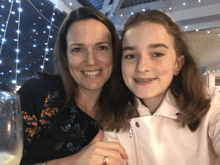 My hero is my mum. When I was 12 years old, Mum noticed an abnormal freckle on my right tricep. Even though my mum had been told by her dermatologist that children didn't need a skin check until they turned 16, she booked an appointment with our local GP to get my freckle looked at. The doctor referred us to Coorparoo Skin Cancer Centre, where I was diagnosed with melanoma. Mum always knows best!

My hero is the doctor who acted so quickly to save my life 37 years ago. I had a mole behind my ear. He took one look at it, asked me to wait and left the room. I spent five hours on the operating table the next day while they removed a melanoma under my skin that was the size of the palm of my hand. The only indicator had been an itchy mole on the surface.