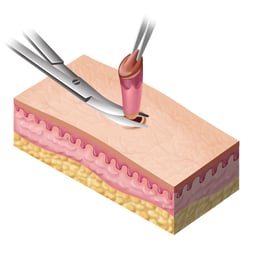 For a punch biopsy, the doctor uses a small tool to extract a tube-shaped sample of skin and some underlying tissue.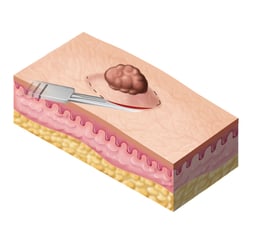 A shave biopsy involves using a tool to scrape a small sample of tissue from the surface of the skin.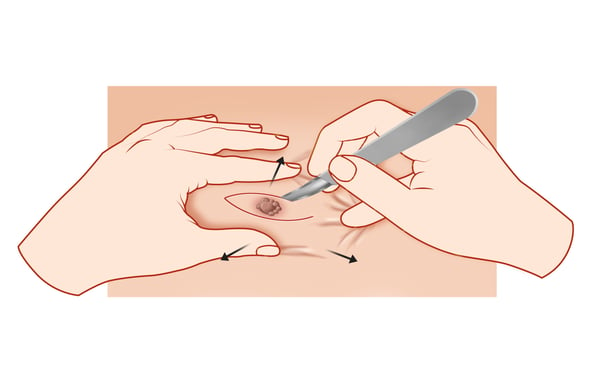 An excision biopsy refers to the complete removal of the suspicious spot and a margin of surrounding tissue, usually through the use of a scalpel blade.