Can Tattoos, Tans and Body Hair Protect You From the Sun?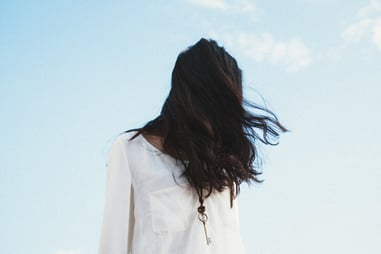 We know the age-old message "slip, slop, slap", but are there other methods of protecting our skin from the sun? Do natural tans, thick hair, or tattoos work in the same way as sunscreen or protective clothing?
Two in three Australians will be diagnosed with skin cancer by the age of 70, with around 750,000 skin cancers treated every year. It's clear we need to protect ourselves from the sun's UV radiation, but what works?
You might think that tattoos could protect you from sun damage, since adding darker dyes to your skin might reflect the harmful UV radiation. According to the Cancer Council, tattoos can't protect you at all, and all exposed skin needs to be covered up. In fact, tattoo ink can hide skin cancers and make them harder to detect.
Body hair also doesn't protect you from the sun. Studies have shown that a full head of hair does little to protect your scalp from UV radiation, and darker hair makes no difference.
Similarly, all skin types can be damaged by UV radiation and are susceptible to skin cancer, even dark-skinned individuals. While people with dark skin have a lower risk of developing melanoma, there is some evidence that melanomas in dark-skinned people are more likely to be found later, leading to a worse prognosis.
Natural tans are also unable to protect you from skin cancer. A tan is actually a sign of skin cells in trauma and is the body's way of trying to protect you from more UV damage. A tan increases your risk of cancer rather than reducing it.
When choosing clothing to protect your sun-exposed skin, pick dark-coloured, thick fabrics that are not see-through or stretched. A light, white, cotton T-shirt will not protect you from sunburn.
Sitting in the shade also does not protect you entirely from the sun. In fact, a good shade structure only blocks out about three quarters of UV radiation, as the rays can bounce off surfaces such as grass, sand, concrete and water.
The best protection is a combination of all these methods, including wearing sunscreen, a hat, sunglasses and protective clothing, and staying in the shade.
It's also important to get a regular skin check from a qualified professional, as early detection of skin cancer provides the best chance of survival.