Did you know that it's National Skin Cancer Action Week?
National Skin Cancer Action Week runs from the 17 - 23 November 2019 and is an excellent reminder about the importance of protecting our skin from the sun and practising sun safety every day – particularly with the warmer months upon us!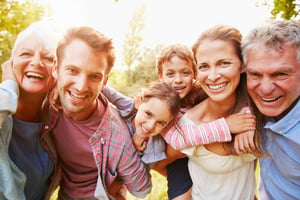 An initiative of Cancer Council Australia and the Australasian College of Dermatologists, National Skin Cancer Action Week aims to increase sun safety and decrease skin cancer prevalence in Australia.

Two in three Australians are diagnosed with skin cancer by age 70 and more than 2,000 people in Australia die from skin cancer each year.

Fortunately, skin cancer is preventable and early detection can save lives. Prevent skin cancer by following the five steps – Slip, Slop, Slap, Seek and Slide:

• Slip on sun-protective clothing
• Slop on SPF30 (or higher) broad-spectrum, water-resistant sunscreen
• Slap on a broad-brimmed hat
• Seek shade
• Slide on Australian standard sunglasses
Most skin cancers are highly treatable if found early. Getting regular skin checks is vital for the Australian community.

We are proud to support the National Skin Check Day which occurs during National Skin Cancer Action Week on Thursday, 21 November. Get your skin check at one of our centres and help us save lives for a world where nobody dies from skin cancer!