Guys, when was your last skin check?
When was the last time you, your father, brother, son or husband got a skin check? Australian men are urged to stop ignoring the risk of skin cancer, with research showing that most men underestimate how vulnerable they are to developing the disease.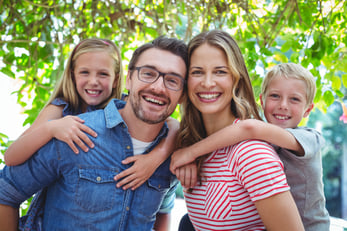 A study by the Australasian College of Dermatologists found that less than one in three men consider themselves at high risk of skin cancer, despite 82 per cent of them having at least one factor putting them at high risk including fair hair, skin that burns easily, and spending time outdoors.
In fact, 61 per cent of men surveyed said they had delayed a skin check despite having concerns about their skin, while more than a quarter reported being too busy to get a skin check.
With Australian men being twice as likely to develop skin cancer than the rest of the world, men are reminded that they can die from the disease if it isn't caught early. The earlier the diagnosis, the better the outcome.
Skin cancer is most commonly caused by exposure to the sun's UV radiation, but can also be hereditary. A man's risk of developing skin cancer rises significantly after the age of 50, so it is crucial than men do not delay a skin check if they notice changes in their skin.