Revolutionary Drug Trial Saves Aussie Mum
Australian mum Julie Randall defeated advanced melanoma after taking part in a revolutionary drug trial in the US, 60 Minutes Australia reports.
The wife and mother-of-two was diagnosed with stage four metastatic melanoma at age 50. Julie felt "completely healthy" until she suffered a brain seizure and doctors found the cancer that riddled her body. The melanoma had spread to her brain, lungs, pancreas, liver and lymph nodes, and there was nothing doctors could do to treat it. Julie was told she had nine months to live.
Professor Georgina Long, Co-Medical Director of Melanoma Institute Australia, delivered the diagnosis to Julie and felt helpless that she could not offer any hope. In an interview with 60 Minutes Australia, Professor Long said, "Melanoma is a terrible, cruel beast."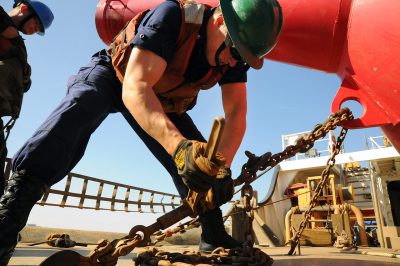 Julie's brain tumour was surgically removed and she started chemotherapy – treatments that would keep her alive for mere months. She was desperate for a lifeline, but no alternative therapies were available in Australia in the time she had. Despite this, she promised her children she would survive.
"I couldn't let my daughters watch me die," Julie told 60 Minutes Australia.
A clinical trial in Portland, Oregon, was about to start testing an experimental immunotherapy drug called Nivolumab in "hopeless" cases like Julie's. The drug purported to kick-start the immune system, giving patients' own bodies the ability to fight cancer cells. The trial was only open to American citizens and was already at full capacity, but Julie begged to participate; she was accepted after three months.
The drug has a response rate of 30 to 40 percent – meaning it has no effect on 60 percent of patients. Julie was lucky. After six weeks of fortnightly drug infusions, her scans showed a positive response to the therapy, so she continued.
Five years later, Julie is cancer free.
"Immunotherapy is a game changer," Professor Long told 60 Minutes Australia. "It's a penicillin moment in cancer treatment. Now my clinics are full of survivors."
It is a field of medicine moving incredibly fast, offering revolutionary cancer treatment for patients like Julie who would otherwise die.
"It's the best feeling ever that I've kept my promise," Julie said.
Source:
60 Minutes Australia. Episode 21: Patient 71. www.9now.com.au/60-minutes/2017/episode-21. Aired 2 July, 2017.