Treating acne: what's right for you?
Did you know that more then 90 per cent of the world's population is affected by acne at some point in their life? One of the most common disorders treated by dermatologists and other medical providers, acne can lead to prominent physical and emotional issues that affect your self esteem and quality of life.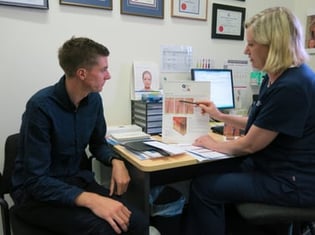 Acne appears on the skin as occluded pores (blackheads or whiteheads), red bumps (pimples or zits), pustules or cysts. It is usually caused by hormonal changes in the first instance, and is further exacerbated by genetic, environmental and lifestyle factors.
Various therapies are used to treat acne, although everyone's condition is different. Some common medications for severe acne can have undesirable side effects such as rashes, cracked skin and depression, and can have serious repercussions during pregnancy.
There are gentler alternatives available that may be more effective, including microdermabrasion, skin peels and LED treatments. LED light therapy is a painless, safe and effective treatment that allows light to penetrate deep into skin tissue, stimulating gradual healing by increasing blood circulation.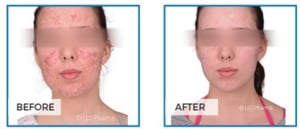 There are three types of LED treatments available:
- red light therapy
- blue light therapy
- yellow light therapy

The blue light therapy has been proven to be very effective against more difficult acne cases. During your skin repair consultation, your doctor should assess the condition of your skin and your individual circumstances to determine which therapy is right for you before commencing treatment.
---
If you would like to know more about the alternative therapies available for treating acne, please join us for a free information night on Monday, 18 February 2019 at New Town Skin Cancer Centre. Learn more and RSVP here: http://acne-night.eventbrite.com.au
Skin repair consultations and acne treatments are available with our Aesthetic Medicine Doctors at New Town Skin Cancer Centre. Please call 6228 0041 for a non-binding consultation.