7 ways to prepare for your skin cancer check
Skin cancer checks are one of those regular medical check-ups that should be fixed in every Australian's annual calendar. It is recommended that all adults see their doctor for a full-body skin exam at least once a year, or more often if you are at high risk of the disease or have been instructed to do so by a medical professional.
Yet about 39 per cent of Australians have never had a skin check, despite our nation having the highest rate of the disease in the world.
If you've never had a skin cancer check or you haven't had one in a long time (or if you want to start seeing a Skin Cancer Doctor instead of your GP for your routine review), these seven tips can help you prepare for your appointment.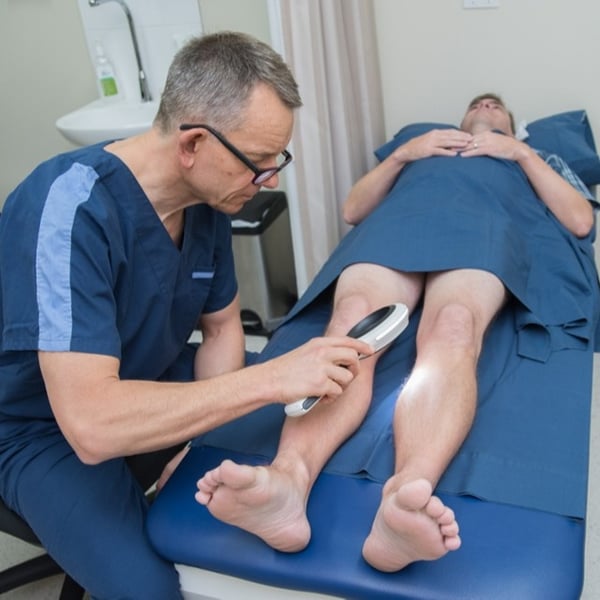 1. Locate concerning lesions at home
You're coming to see us for a full-body skin cancer check and that's exactly what you'll get, but our Skin Cancer Doctors are also interested in anything that is specifically concerning you. If there is a spot that looks different from the others or has recently developed or changed, be sure to identify it to your doctor during your skin check. You know your skin better than anyone, so you may be the first to notice anything suspicious.
You might also like to ask a partner or friend to check for any lesions on your scalp. These can be hard to spot because of hair growth, so you can help make the skin check easier for you and your doctor if you can find any lesions in this area ahead of time. Don't worry if you can't – we will still check your whole body from head to toe.
2. Document anything suspicious
If you find a new or changing mole at home, it might be handy to take a photo of it when you first notice it and again closer to your appointment. Bring the photos with you and this can help document the changes your mole may have undergone. Our doctors will conduct a thorough examination of all your moles with specialised tools to determine if they have any cancerous characteristics.
3. Book with the right doctor
You might be more comfortable receiving a skin cancer check from a male or female doctor in particular, or with a doctor who has a specific background or skillset. All our doctors are specially qualified and experienced (and you are in safe hands no matter what) but we know that some patients feel more comfortable this way. You can check with our team when booking your appointment to see if a particular doctor is available, and you may bring a chaperone into the consultation room if you wish.
4. Remove make-up and wear comfortable clothes
We need to see all your skin, so avoid wearing make-up to your skin cancer check. It is also helpful if your hair is loose so we can comb through it to see your scalp. You will need to undress for your skin check, so please wear comfortable clothes and shoes that are easy and quick to slip on and off. You will be given a modesty gown or blanket if you wish.
5. Arrive a few minutes early
If it's your first time visiting us, we might ask you to fill out a form when you arrive. Come a few minutes early so we can complete your paperwork and be ready for the doctor at your scheduled appointment time.
6. Remember your important information
Your doctor will ask you about your medical history and anything else that might be relevant to your skin cancer risk and your skin health. Bring a list of your medications and medical history if it helps.
7. Bring your Medicare card
Skin cancer checks are privately billed at our centres, so you will pay an upfront fee before receiving a Medicare rebate. It's important you bring along your Medicare card so we can arrange your rebate for you. Also bring your Health Care, Pension, Veteran or other Concession cards so we can apply any relevant discounts to your fee.
If you have any questions relating to your upcoming appointment, or you're not sure how to book, please get in touch with our friendly team. We are here to help!