National Skin Cancer Action Week 2020
Looking after your skin health is always essential, but for one week every year, we have a special reminder about the importance of taking action against skin cancer, knowing your risk, and protecting yourself from future disease.
National Skin Cancer Action Week runs from the 15-21 November 2020 and is all about understanding the importance of early skin cancer detection and practising sun safety, particularly with the warmer months upon us!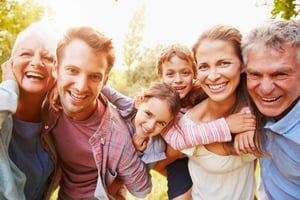 An initiative of Cancer Council Australia and the Australasian College of Dermatologists, National Skin Cancer Action Week encourages all Australians to use sun protection to prevent sunburn and skin damage, therefore reducing risk of skin cancer, including potentially deadly melanoma.
One Australian dies from melanoma every five hours.
Fortunately, skin cancer is preventable and early detection can save lives. Help reduce your skin cancer risk by following the five steps – Slip, Slop, Slap, Seek and Slide:
• Slip on sun-protective clothing
• Slop on SPF30 (or higher) broad-spectrum, water-resistant sunscreen
• Slap on a broad-brimmed hat
• Seek shade
• Slide on Australian standard sunglasses
Most skin cancers are highly treatable if found early, which is why regular skin checks are vital for all Australians. This National Skin Cancer Action Week, take action for your skin health and get your full-body skin cancer check. It could save your life.
We are proud to support National Skin Cancer Action Week 2020.
Get your skin check at one of our centres and help save lives.